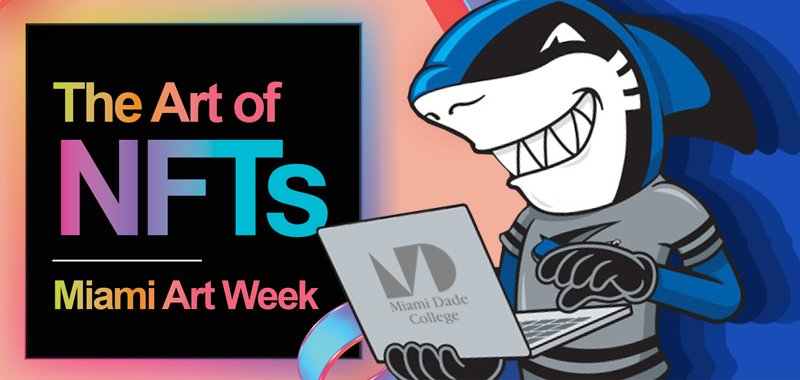 CryptoArt is trendy these days, commanding millions of dollars it has become a staple of the art scene. As Miami art week is fast approaching, Miami Dade College (MDC) has announced that it will host "The Art of NFTs" event.
This event is scheduled for November 29, 2022, and attendees will view the digital art created by students at MDC and the New World School of the Arts. 
CryptoArt By Students
This event will be in the form of a pop-up digital art exhibition and will be held at MDC's BIT Center. The occasion marks the college's first digital exhibition, and this free event will give attendees a chance to see the digital art students have been working on and act as a chance to learn about the medium itself.
Finally, the event will act as a launch point for the MDC NFT Collection, which student Leidel Leiva developed. These NFTs have unique benefits, as students and other holders can redeem various rewards.
Given how prominent CryptoArt is becoming, it's fitting that a university is giving its students a platform to show off their talents. 
Source NFT PLazas