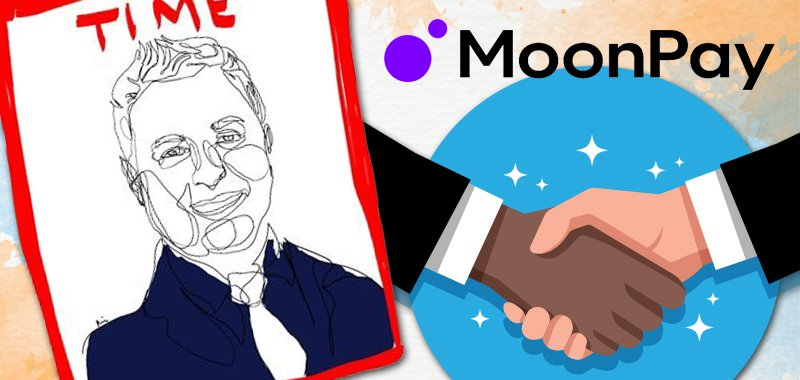 Web3 continues to entice top-tier talent into the industry as the president of Time accepts a role at Web3 startup MoonPay.
From the 31st of December, 2022, Keith Grossman is leaving the legendary legacy publisher to become the President of Enterprise at the crypto startup MoonPay. During Grossman's tenure at Time, the heavyweight was a powerful voice for cryptocurrency and blockchain technology. He pioneered the Empire's NFT business, TIMEPieces, which created over $10 million in profit.
MoonPay is one of the leading crypto payment services, allowing users to buy and sell crypto using debit cards. In December 2021, the payment startup partnered with the e-sports and entertainment organization FaZe Clan to develop an array of NFTs. 
A Steady Hand for Uncertain Times
The FTX debacle and continued bar market continue to have ripple effects spread across the blockchain industry. It may be comfortable for NFT and crypto enthusiasts to witness some big names come into the space.
"I think it's important to separate a bad actor from an industry; if you look at the energy industry, you had Enron; if you look at the health industry, you had Theranos; if you look at the financial industry, you had Bear Stearns and Lehman Brothers, so it's not surprising that the crypto industry will have its bad actors as well." – Grossman.
Source NFT Plazas