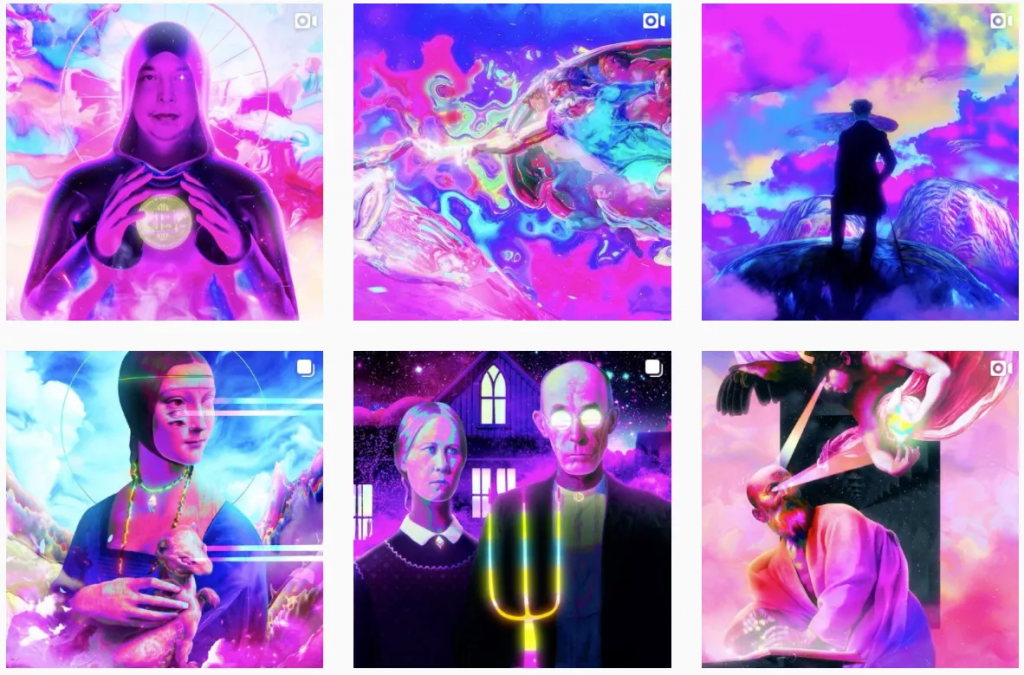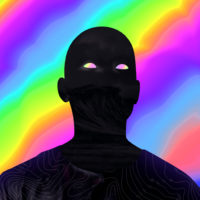 Where to find this NFT Artist and their NFTs:
This artist is available on: Nifty Gateway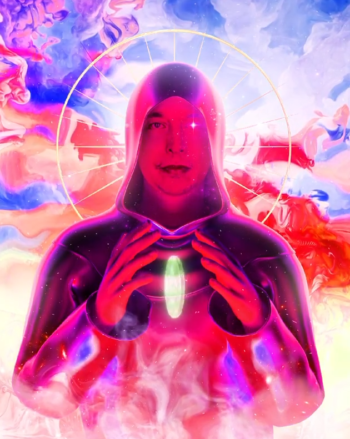 Klarens Malluta NFTs on Twitter
NFT Artist Style: 3d,animated,retrowave,synth,trippy
Klarens is on year 4 of everydays and just dropped his follow up on Nifty Gateway. This time they are applying their trademark trippy color pallet on top of historic relics with a crypto-twist and we couldn't be more excited. This time the artist focused on combining his incredible aeshetic with some of history's forces of nature. His Salvator.eth OE resulted in over 600 mints at $333.00 and his Divine Elon (Our favorite) minted nearly 300 times. Another reason we love Klarens is that he is accessible to the community and not afraid to share how he makes his art with the world. In fact, you can buy 9 courses from him that show you how he creates his art for only $25 on his website. This incredible artist has worked with top names including Adobe, DJ Snake, Steve AOKI and more.
I am still on a journey and still learning everyday. While learning new things, I really like to share what I know with the community. This is why I created this platform, so I can share the techniques and resources that I use for my personal and client works.
NFT Art available on select Marketplaces
Source NFT Culture