Where to find this NFT Artist and their NFTs:
This artist is available on: Nifty Gateway SuperRare Foundation
mbsjq is an NFT and digital artist from the United Kingdom. This artist has already made a name in the NFT art world by combining vibrant colors with neon, cyberpunk, and galactic pieces of art. Having found success on both SuperRare and Makers Place, mbsjq is poised to make their biggest drop yet, with a leaked release slated on Nifty Gateway for April 2021. mbsjq describes their work to give you, "a glimpse of a brave astronauts' journey to a psychedelic space-world. Filled with colorful surprises and innovative design, fasten your seatbelt as you embark on a journey through mbsjq's universe."
You can see their art on their website as well!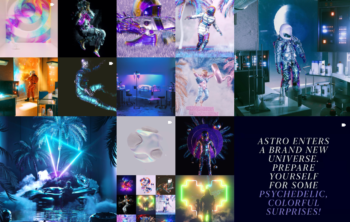 NFT Art available on select Marketplaces
*If you are this artist or a representative of this artist or artwork and want anything added, changed, or removed please contact us and we will make any changes you request ASAP. 
Source NFT Culture