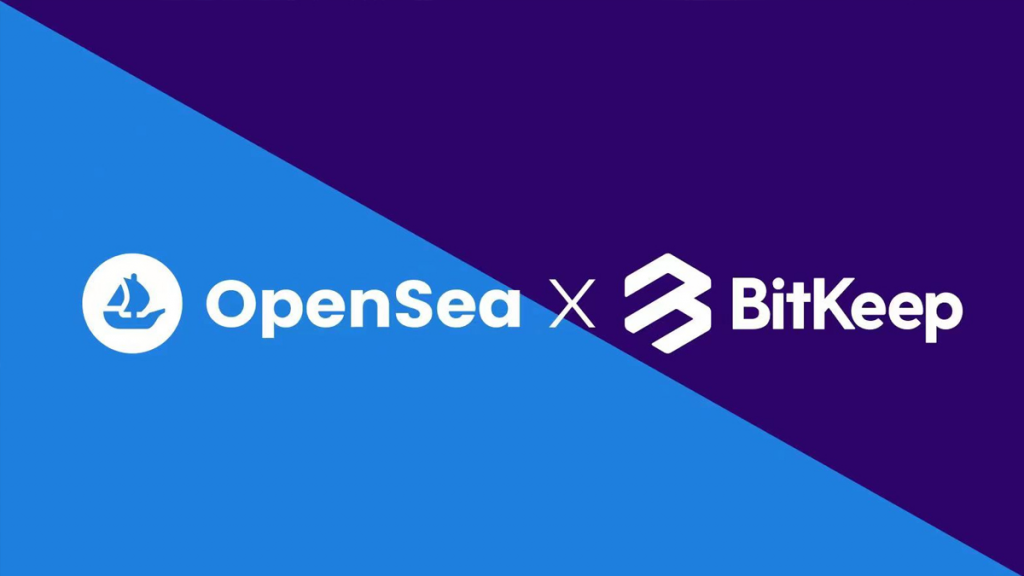 BitKeep, the leading Web3 multi-chain wallet in the world, announced a new strategic relationship with OpenSea, the leading peer-to-peer marketplace for NFTs, on November 30. With the intention of expanding the worldwide NFT ecosystem, the two parties will begin their collaboration with the BNB chain.
Together, the two platforms aspire to increase market liquidity through aggregation. OpenSea has introduced a BitKeep Chrome plug-in entry, formally endorsing BitKeep as a multi-chain wallet. Simultaneously, users can trade NFT directly on OpenSea in the BitKeep NFT market without incurring any additional transaction fees. BitKeep will firmly support the commercial expansion of OpenSea on the BNB chain and join forces with OpenSea to provide a comfortable and user-friendly platform for NFT traders on the BNB chain. The Seaport integration is also a shared subject of interest. BitKeep will use OpenSea's multi-chain development assistance to transition its NFT market protocol to Seaport.
"BitKeep is honored to be the wallet partner of OpenSea, the dominant marketplace in the NFT field. This partnership will surely expand our presence in the global NFT market. OpenSea will also benefit from this relationship as BitKeep is the primary Web3 gateway in Asia with rich and inclusive features and a compelling user experience," said by Moka, BitKeep COO.
It is understood that BitKeep currently has 7 million users from 168 countries. "Asian users prefer mobile apps. So naturally, through our cooperation, OpenSea will get closer to them. Asian NFT investors will get a seamless and convenient trading experience on OpenSea with BitKeep App, which would bring more users to OpenSea," Moka added.
In addition to technical cooperation, the parties also addressed community cooperation, INO events, airdrop operations, incentives for NFT transactions, etc. Soon, additional information regarding these combined endeavors will be accessible.
BitKeep NFT Market
Via February 2022, BitKeep introduced NFT Market in its app. It supports major blockchains, such as Ethereum, Polygon, BNB Chain, and Klaytn, and allows users to acquire NFTs using any token on the same chain, thanks to a bulk listing option. BitKeep, committed to giving substantial benefits and value to consumers, introduced a Mints section to promote premium projects with early access for users. BitKeep launched initiatives such as NFT trading dividends and $1 Million Incentives to incentivize NFT traders in response to the lack of liquidity in the industry.
BitKeep NFT Market's outstanding performance has made it one of BitKeep's primary features. It has more than 320k NFTs advertised for sale, more than 1.6 million NFTs stored, and a monthly trading volume of $15 million, making it the largest NFT trading market on BNB Chain and the third largest on Polygon in terms of user base and trading volume.
Source NFT NEWspro