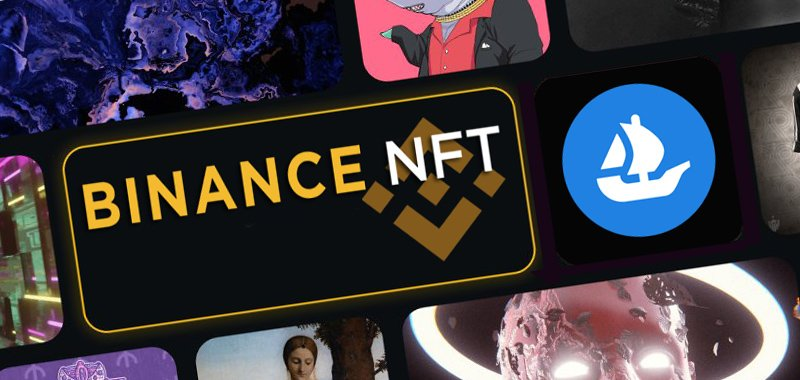 OpenSea might be the biggest NFT marketplace in the industry but it is about to face some serious competition from Binance's NFT platform. The company just announced a series of upgrades, one of which means that several OpenSea-associated NFTs can now be listed on it.
OpenSea Vs Binance?
As announced on November 16, 2022, Binance has completed the necessary integrations which means it now supports NFTs of the ERC-721 standard. It is worth noting that many of OpenSea's top 200 NFT collections are based on that standard and can now be listed on Binance as well.
According to Binance, this is in a bid to become the go-to site for NFT purchases, and more of these changes will be coming soon.
"​​As a first step, we have aggregated the majority of the top 200 @opensea collections that use the ERC-721 standard. We will continue to integrate more marketplaces and chains into Binance NFT," the official announcement said.
This was not the only change that was made to the site. Binance NFT has optimized its search bar and refined its filters to improve user exploration. While Binance is obviously newer to the NFT space than OpenSea, it seems very prepared to give the latter a run for its money.
Source NFT plazas