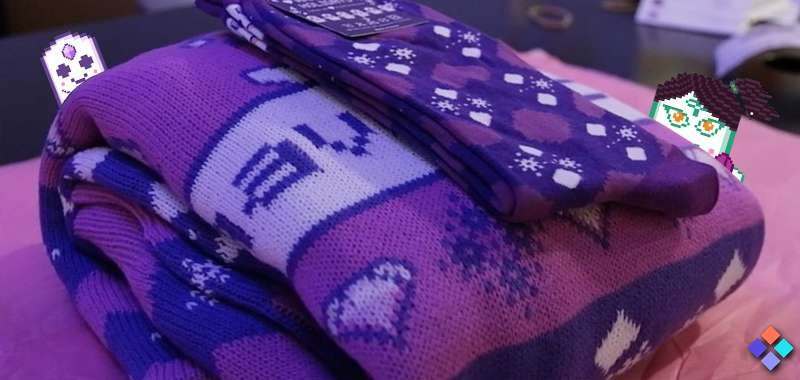 Aavegotchi, an NFT gaming protocol, has announced official merchandise for the holiday season. The vast gaming ecosystem, which is known for its pastel-coloured and pixelated images, has announced a limited run of only 350 sweaters that feature its NFT characters as well as holiday-themed images.
Bringing the Holiday Cheer
The collection consists of both a sweater and a pair of socks with a similar purple aesthetic. The items in the Avegotchi holiday collection are available on its official website and come at a price of £67 and £26 respectively and seem like the perfect gift for fans of the Gotchiverse.
"Give the gift of Gotchi this holiday SZN with this exclusive, limited run of Aavegotchi sweaters! Official Aavegotchi merch made for cozy maximalists," the site says.
The sweater is available in sizes small to XXL and can be paid for in a variety of ways. This holiday season, we have seen several web3 projects really step up their game when it comes to seasonal offerings. From holiday events in the Metaverse to Christmas-themed drops, NFT fans are being spoiled for choice.
But this collection is unique in that all the items are wearable in the real world and can be given to hardcore NFT fans and those who are more neutral.
Source NFT Plazas