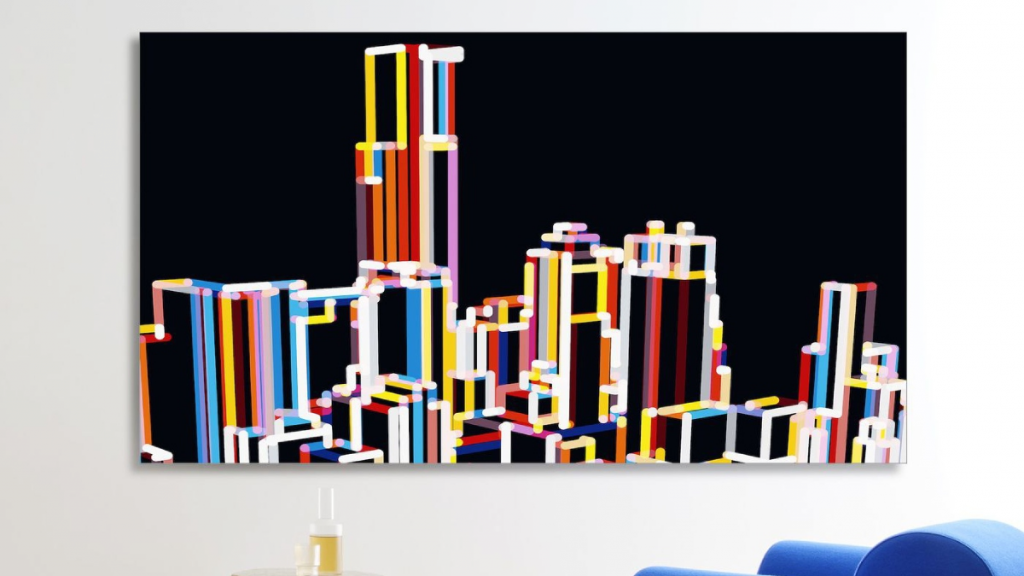 The Art Store is a world-class gallery with more than 2,500 handpicked items. Permits users to customize the display to their taste. In 2023, Art Store 2.0 will provide a more user-friendly interface. Samsung has partnered with the largest NFT marketplace in the world to distribute this exclusive content in innovative ways. The new NFT platform provides a diverse assortment of carefully created NFTs, as well as events supported by Samsung partners and more than 1,000 artists. Finally, since 8K NFTs outperformed other NFTs in terms of popularity, Samsung cooperated with Savage, a major provider, to create art with 8K resolution that is astounding.
mode relumino
The first solution that allows individuals with impaired vision to view their favorite television shows and movies, as well as play video games, without the usage of wearable technology. Relumino, which translates to "restore the light" in Latin, enables the television to use artificial intelligence developed by Samsung to dynamically outline the edges of on-screen components and rebalance colors with the click of a remote. Make competent. This helps nearly everyone to see individuals, objects, and text with greater clarity.
Health Monitor is Samsung's first TV-based health monitoring service. Samsung's new in-home health monitoring system, built for the most recent Neo QLED TVs, OLED TVs, and smart monitors, utilizes an optional linked camera to enable consumers to track their own health without invasive physical testing. Is. Samsung's camera analytics measures five vital health indicators from the comfort of your couch: heart rate, heart rate variability, respiration rate, oxygen saturation, and stress index. It does so by employing remote photoplethysmography (RPPG), a sophisticated computer vision technique that detects vital signs by detecting variations in facial skin color caused by heartbeats.
This technology is opt-in, contactless, accurate, and user-friendly.
Samsung Telemedicine: Samsung Telemedicine is a new application created specifically for our Smart TVs to provide telemedicine appointments on a large screen for individuals seeking medical care at home. The user can select from a list of symptoms and indicate how long they have been present, and the app will then identify accessible doctors. Typically, a doctor will connect in less than 60 seconds, then conduct an examination utilizing the app and videoconferencing with the Samsung Galaxy Watch or other devices. Using an on-screen application, patients can rate their experience, schedule a follow-up visit, or remotely fill a prescription and have it delivered to their door after a checkup. Huh.
converse together
Chat Together is the first TV-integrated platform in the world, providing real-time communication while watching live television. This allows for real-time communication with persons outside the home. Moreover, the mobile app, which is available for both Android and iOS, enables users to respond instantly on TV and mobile platforms using the same interface. Download the smartphone application and press the BLE pop-up to finish the connection.
Source NFT Newspro