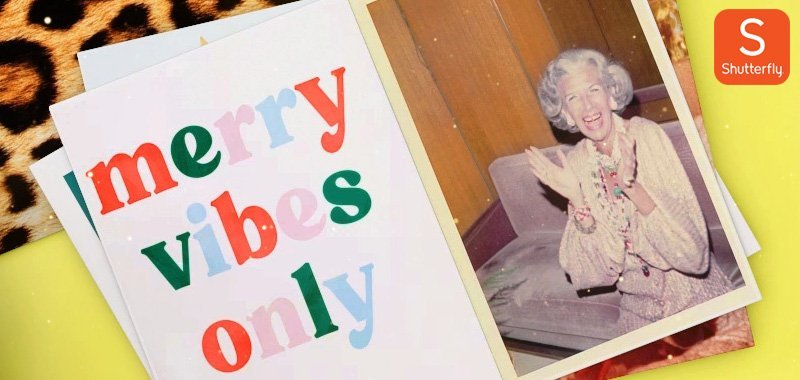 E-commerce pioneers, Shutterfly, have announced a partnership with legendary fashion icon, interior designer, and businesswoman, Iris Apfel. The partnership will see the launch the "NFT Holiday CryptoCard" collection, a three-piece NFT collection of rare and never-before-seen holiday moments from Iris' life.
Shutterfly is a leading eCommerce platform that is committed to offering creative, self-expressive, and personalized products and services. With such ethos's in mind, it comes as no surprise that their partnership with creativity-mogul Iris Apfel is showered in vibrancy and character. To pay homage to Iris' stylish and creative personality, each NFT features an array of different artistic colors and textures, as well as iconic eyewear, a timeless staple-piece of Iris' wardrobe. In addition, each photo is wrapped in a unique holiday card design inspired by Shutterfly's 2021 holiday collection.
The collection will be auctioned, with all proceeds going to the benefit of non-profit organization, Boys & Girls Clubs of America. The auction will last for a week, beginning on Tuesday, November 30th, and ending on Tuesday, December 7th. Both crypto or fiat can be used for purchasing a NFT Holiday CryptoCard.
Boys & Girls Clubs of America are an organization that have been providing children with a safe space to learn and grow for over 160 years. Through the guidance from caring adult mentors, children are provided with an array of different high-impact youth development programs, which focus on areas such as friendship, leadership, academia, and healthy living.
Source NFT Plazas