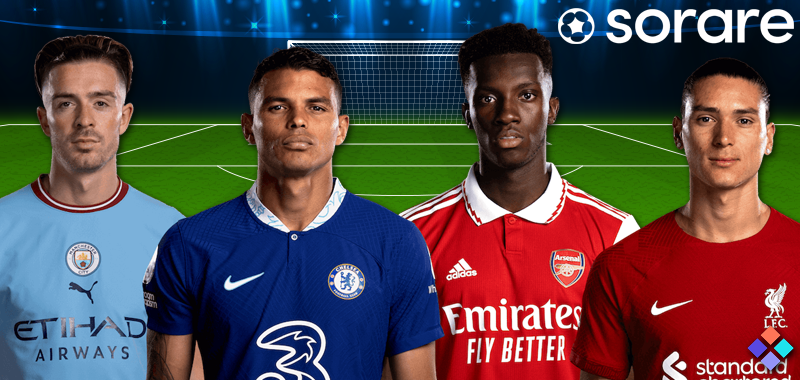 The English Premier League has signed a multi-year deal with $4.3 billion NFT gaming company, Sorare. Despite the current market decline, the 4-year deal with Sorare signifies the continued adoption of NFTs within the sporting world.
The Paris-based startup said in a statement on Monday that will be able to purchase and use official Premier League-licensed NFTs. However, adding that it will include a financial fair play system that will prevent users from assembling all-star teams.
"The way that supporters follow their favorite teams and players is evolving, and the Premier League is always looking for ways to engage with fans," said Richard Masters, chief executive of the Premier League.
According to reports, Sorare was in talks with the Premier League about a licensing deal back in October 2022, that could be worth $37.13 million per year. However, Sorare declined to share specifics on the financial terms of the arrangement.
The CEO of Sorare, Nicolas Julia, said that it took longer than expected to reach an agreement because the Premier League already had a licensing contract with another NFT company. However, Julia noted that Sorare "trended very differently from the rest of the space."

Sorare's Sustainability Amid the NFT Slump
Julia acknowledged that although there has been a significant shift in player behavior, Sorare still generates a healthy turnover. In the current climate, over 87% of players opt for free-to-play mode, while the remainder includes a small percentage of high-spending power users.
In addition, Sorare takes a cut from all transactions processed through its service. As such, it represents the third-largest NFT collection in the world, handling around $1 million in transactions every 24 hours, according to data from CryptoSlam. The platform traded almost double the amount of cards last year, with $500 million worth of cards traded compared to $270 million in 2021.
The CEO said that the crash in crypto-focused sports advertising wouldn't hurt Sorare because the company focuses on utility rather than sponsorships.
"We never market the game as an investment… It's a collectible that you can play in a game."
The company was last valued at $4.3 billion in September 2021 and is backed by prominent investors such as SoftBank, Accel, and Benchmark, as well as sports stars such as Lionel Messi, Serena Williams, and Kylian Mbappe, who are also shareholders.
Source NFT Plazas