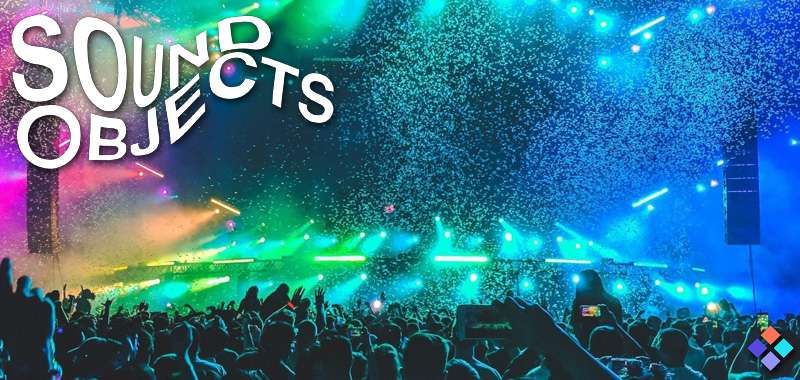 Innovative Web3 platform, Sound Objects, has stormed in to shake up the Metaverse music game. Earlier in December, the pioneering organization announced its game changing music experience focused on creating meaningful audio experiences in the Metaverse.
Virtual music options abound within the current wave of Web3 projects, for example, users can attend Metaverse Music Festivals or watch live-streaming events. But let's face it, most of those options come with challenges surrounding the difficulty of meeting the expectations of the discerning music fan. As such, online events struggle to match the spine-tingling sensation of a physical world event, while audio quality also comes across as sub par.
So, despite the increasing interest in Web3 audio platforms, Sound Objects believes the metaverse music scene has a great deal of room for improvement. As a result, the forward thinking platform aims to tackle these challenges, and more, head-on with a bold plan to reforge the Web3 music world. Achieving this, by bringing together a talented collective of musicians, technologists, and contributors, to push the boundaries of quality music experiences within the digital realm.
What will the Sound Objects project entail?
Through its innovative new platform, Sound Objects aims to provide:
Advisory and outsourced innovation services
Pilots and testing
Experience design
Product development
Additionally, it will lead grant-based research projects also drive thought leadership for immersive audio and Web3 experiences.
"Sound Objects is a sense-making engine powered by curiosity and framed in decades of technical, musical and experiential expertise. We understand that for digital experiences to be compelling, they need to be innately human." Sound Objects Co-Founder Jeremy Gilbertson.
This project represents the type of meaningful development we need more of in Web3. Sound Objects intends to create and support projects of quality, high caliber, and expert centered. Therefore, Sound Objects is committed to doing more than just building things in the Metaverse. It aims to build things better.
"Sound Objects is the result of a lifelong interest and years of work at the intersection of audio and technology. Our aim is to support our clients in the pursuit of a better digital experience through sonic innovation. We achieve this by staying at the forefront of game engine development, artificial intelligence, AR/VR/XR, Web3, machine learning and exciting breakthroughs in digital signal processing." Sound Objects Co-Founder Jason Shannon
Source NFT Plazas