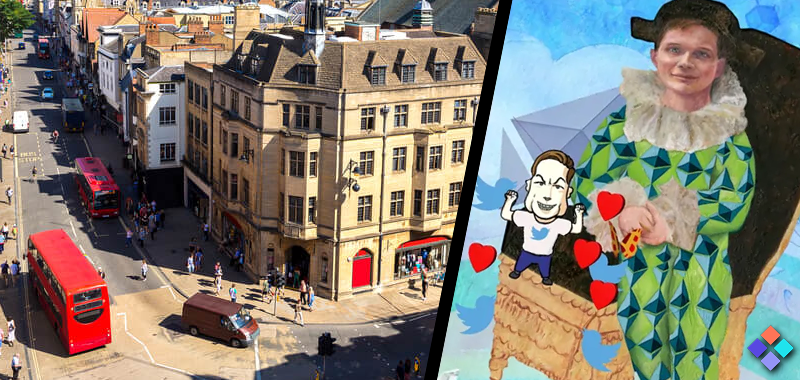 Look out, London! England's capital city is about to get a taste of NFT art thanks to legendary Scottish artist, Trevor Jones, who is bringing his programable NFT piece to the iconic Oxford Street. Dubbed EthBoy, the incredible artwork was created in collaboration with artists Alotta Money and DJ Don Diablo.
Details About the Piece
The dynamic art piece pays tribute to the constantly evolving industry it represents, adapting based on factors such as the fluctuation in Ethereum price. It centers on Vitalk Buterin, the visionary founder of blockchain technology. As such, the artwork features an image of Buterin's face and changes are made to the piece every 6 months and it is intended to last for 5 years. The latest version is the fourth and it will be displayed on January 31, 2023 (Buterin's birthday) at the Flannels store, 167 Oxford St, London and will also be auctioned.
Whoever buys the NFT will also receive a physical limited-edition print of the art an the revenue generated from the sale will be shared with the owners of previous versions.
Speaking to the press, Jones explained that it is important that his art connect the community that it is made for.
"Many in the web3 community think in terms of months rather than years and therefore this half-decade-long collaborative project will undoubtedly become a historic work of art and a grail for the 10 collectors/partners involved," he said.
Source NFT Plazas