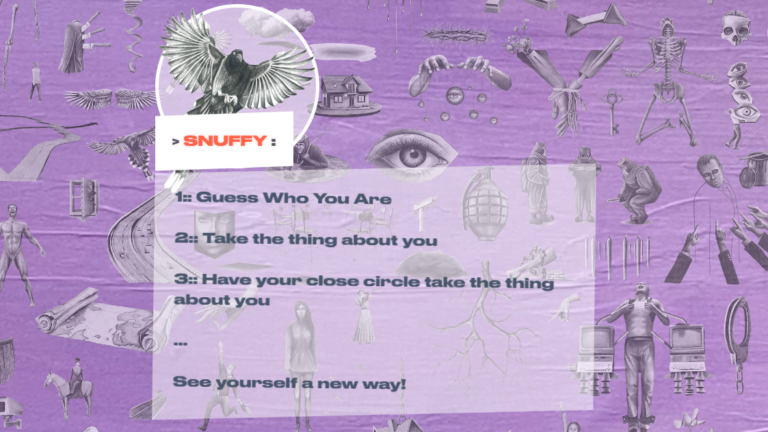 How do you define "identity" in Web3? It's a question that opens up a can of metaverse worms. Is your online persona a reflection of your true self? Or is it simply a character that you've created in lieu of your real personality? Considering the ease through which users can hide their IRL existence behind a cartoon PFP, it can be difficult to trust that others are being their genuine selves from behind a screen.
Yet, things get more complicated when we begin to think of digital identity as something separate from real-life, "meatspace" identity. Perhaps this is the reason the Soulbound Tokens feel so dystopian in concept. In reality, identity is dynamic and subjective to each individual's sense of self. But at any given time, an individual is likely to provide a different account of their identity, due to their mindset, present situation, and current physical setting.
All in all, identity is a hard concept to grasp. This is especially true in a realm (like Web3 and the NFT space) where anonymous and pseudonymous individuals often reign. Do those in the metaverse truly understand who they are? One creator is trying to find out. "Are you who you are? Or are you who you think you are? Or are you who they think you are," is what multidisciplinary artist Snuffy is now asking those in Web3.
Snuffy, identity, and mental health
The way we, as a society, approach and understand mental health, has changed drastically in the past few decades. While some cite a lack of understanding as one of the reasons that earlier generations (Gen X and prior) grew up with a "conceal, don't feel" attitude, in 2022, mental well-being is a hot topic. With the student mental health crisis and the skyrocketing demand for medication providing fuel to the discussion surrounding accessibility to mental health services, it's no surprise that some individuals consider their mental well-being (or mental illness) to be a part of their identity.
Yet, to Snuffy, real name Julius Margulies, mental health and identity have always gone hand in hand. For the better part of his career as a tattoo artist, he has been melding identity, mental health (often trauma), and the written word to create a unique catalog of physical and digital art. By asking his clients to write a story about a personal experience, he gathers information and translates written testimonials into one-of-a-kind artworks that he then tattoos on his clients. But now, Margulies is hoping to take this cathartic client experience a step further into Web3 and make it accessible to anyone.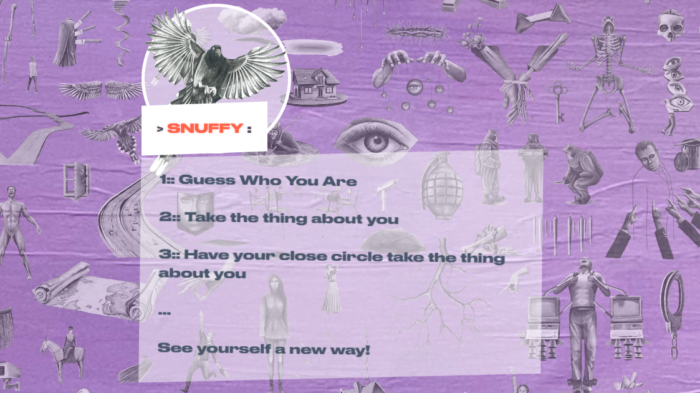 Source NFT Now