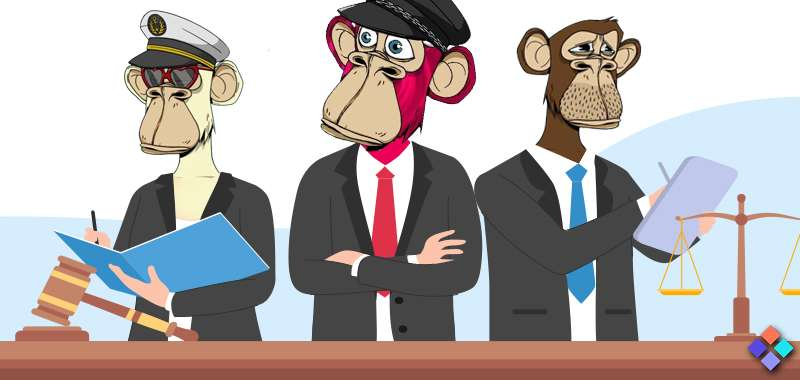 Yuga Labs and Moonpay face a class action lawsuit that was filed on December 8th, 2022. The suit is against Bored Apes Yacht Club (BAYC) creator, Yuga Labs and crypto financial technology company, Moonpay.
The class-action lawsuit against Yuga Labs and Moonpay names over 40 people and companies as defendants. Within its pages, it alleges Yuga and Moonpay illegally used celebrities and a network of Hollywood influencers to promote their digital assets without full disclosure. Filed by Scott + Scott attorneys at law, representing plaintiffs Adonis Real and Adam Titcher in the United States District Court Central District of California.
Who is named in the lawsuit against Yuga Labs and Moonpay?
Some of the famous individuals named in the lawsuit include Paris Hilton, Snoop Dog, Jimmy Fallon, Justin Bieber, Madonna, Gwyneth Paltrow, Serena Williams, Diplo, and Post Malone. In essence, the lawsuit claims the entities involved sought to use a misleading affiliation with Hollywood individuals and companies as bait for potential investors to support their projects and to promote sales of their digital assets. Additionally, the news around the case claims the defendants are in violation due to inadequate disclosure of their relationship with Yuga Labs and Moonpay.
Unfortunately, this is not the first lawsuit against Yuga Labs that has gained attention and notoriety. Back in July (of 2022), the company came under investigation by the SEC (United States Securities and Exchange Commission). This class action lawsuit, filed on December 8th, 2022, was first proposed during the July investigation.
Source NFT Plazas