So you're looking to learn from the best on NFT Twitter and need help knowing where to start or which accounts to follow? Say no more! We've compiled a list of 20+ web3 pioneers and NFT influencers you can follow for statistics, commentary or simply some NFT memes. The NFT Twitter accounts below range from crypto detectives to business tycoons, top NFT traders, and downright degens.
Welcome to the rabbit hole, anon.
NFT Twitter Accounts For Good: Detectives, Analysts and Data Nerds
1. ZachXBT
Rug pull survivor turned Crypto detective is a pretty awesome origin story for ZachXBT. Some have called him the "crypto Batman", an anonymous, mysterious force fighting for justice in the crypto/NFT world. Having exposed NFT projects from foul actors in the space like Tai Lopez, BitBoy Crypto, and many others, ZachXBT is a veteran on-chain sleuth. His latest expose was used by French authorities to track a ring of cyber criminals who stole over $2.5 million worth of BAYC NFTs! @zachxbt
2. OKHotShot
OkHotShot is one of the most active on-chain analysts in the industry. After entering the NFT space in its early days, during the CryptoKitties era, he entered NFT analytics full time after a couple of his friends fell victim to scam projects. OkHotShot (@NFTHerder) is also a massive proponent for NFT education and how NFT enthusiasts can better shield themselves from scams and fraud.
Among the NFT frauds that OKHotShot has unmasked was a fake airdrop scam targeting new traders and collectors. The scammers even managed to display fake transactions to famous accounts like Gary Vee, Snoop Dogg, Pranksy, and more. OKHotShot also covered the famous Pixelmon art reveal scam.
3. 0xquit
0xQuit (@0xQuit) is a Boring Security Council Contributor and the founder of web3 educational platform "q00ts". The platform is a competitive landscape that takes place in its own universe. The q00ts platform holds regular competitions and quests for collects and helps users learn more about web3. 0xQuit has delivered on-ground perspectives, scam awareness protocols, and alarmed crypto users of many frauds taking place in the space. One of his latest tweets saw him bring awareness to a fake phishing website via a hack of Digidaigaku CEO's official Twitter.
4. NFTStatistics.eth
NFTStatistics.eth (@Punks9059) is an OG NFT data analyst from the dawn of NFTs. After first hearing about his friends bagging CryptoPunks, he bought in to the FOMO and then looked around to see if he could find statistical data about the different trades in the NFT space. Once the search proved unfruitful, he decided to build his own database. After charting the data, he continued to build his statistics and share them with the world. He also debunks different myths around NFTs and provides concise and often overlooked insights into different projects.
5. NFTGo
NFTGo.io is a data aggregation platform for Web 3.0, NFT, and gaming communities. The company believes in a permissionless web3.0 future. It provides tools to help users easily discover, access, and follow meaningful and accurate data. This allows the community to seamlessly discover, filter, purchase, and use NFTs. The web3 company is on a mission to ease the onboarding process of people from web2 to the web3 infrastructure.
Top NFT Twitter Influencers You Can't Miss
6. Gary Vee
Gary Vaynerchuk (aka Gary Vee) built his career recognizing what's up-and-coming in culture. A wine-seller turned media mogul, he is one of the most popular figures in promoting NFT and web3 culture. He is also a web3.0 thought leader with a vision for the far future unlike any other. His utility NFT collection VeeFriends grant holders real-world utility and access to Gary Vee's super-conference VeeCon. His global brand has collaborated with various other entities such as Toys'R'Us, Vintage Frames, and more!
7. Zeneca
Zeneca (@Zeneca_33) is a true-blue NFT spearhead figure. He grew his 3000 piece collection from scratch to a million-dollar brand in less than a year leveraging the power of web3. Zeneca believes the NFT space needs more utility behind projects owing to saturation of the PFP based influx of low quality projects. Former pro-poker player turned NFT trader, he also runs a unique web3 project: Zen Academy. The academy is on a mission to shine light on the use cases and ecosystem around NFTs and dispel myths and prevent the spread of misinformation in the space. Zen Academy contains different tiers for people looking to enroll. This includes a free-for-view membership, to an exclusive "333" club that allows holders to book Zeneca's time to discuss business strategies and more
8. Farokh
Farokh Sarmad (@Farokh) is a 27-year old entrepreneur and social media influencer. His ingenuity in building genuine followers, community, memes, and pushing the boundaries of web3 are commendable. He is currently one of the most influential people on NFT twitter, with over 300,000 followers. Farokh is also the founder and CEO of one of the first decentralized web3 media platforms – Rug Radio.
9. Andr3w
Andrew Wang is a hugely influential figure in the NFT community. Usually recognizable by his upside-down Cool Cat pfp, @andr3w is a top community builder in the space. After discovering how NFTs empower individuals as artists, investors, or community builders, he dropped out of his graduate program and immediately began writing about NFTs and the online economy. He is also a frequent Twitter Spaces host, project advisor, and occasional shitposter.
10. Mec.dot
Mec.dot is a multi-disciplinary artist in the NFT space. Be it singing, rapping, starting an all-Black punk band in Atlanta, building websites, or making custom furniture, she can do it all! She once built an entire building in Brooklyn out of shipping pallets. She is also a notable web3 educator and works across multiple brilliant projects as an advisor. Mec is also the Innovation Consultant for the massively successful Deadfellaz NFT project. And now, she's also involved in the newly-announced Nike project, .SWOOSH.
11. Degentraland
Degentraland is considered one of the finest degens/shitposters in all of NFT land. Besides this, he leads Metaverse Strategy at blockchain tech Horizen Labs. The "ex-Goldman Sachs simp" is also an advisor for Yuga Labs' Otherside Metaverse.
12. Ed Balloon
Ed Balloon (@Ed_Balloon) is a pioneering web3 musician, singer, NFT artist, and spaces host. He is an authentic music NFT creator who took his time to learn about blockchain tech before getting into the space. His ethereal sounds and artform reflect his real-life experiences and insights about the world around him. Plus, he's a riot in twitter spaces! Everyone loves Ed for his positive vibes and unique commentary. Not only that, he's ready to talk to everyone no matter how many followers you have. That's right, even you anon!
The Top Founders Of Big NFT Projects
13. Gordon Goner, Gargamel, and Emperor Tomato Ketchup
Gordon Goner, Gargamel, and Emperor Tomato Ketchup are the pseudonyms of BAYC Founders Wylie Aronow, Greg Solano, and Kerem Atalay respectively. The Bored Ape Yacht Club is a grail NFT project and has remained a top project since its debut. The founders are always building with the community and are at the forefront of the NFT narrative.
14. Clon and Evan Luza – cool cats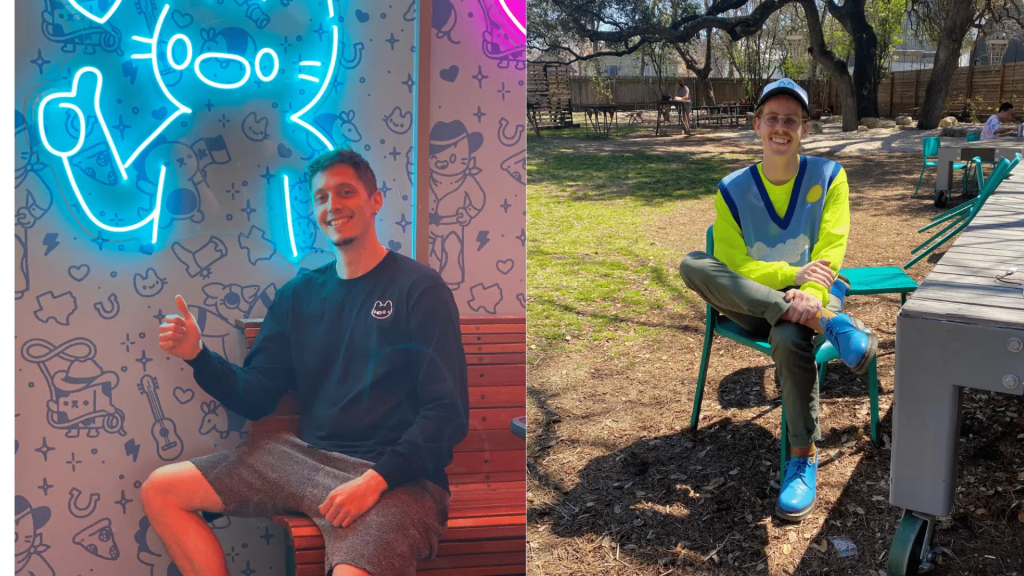 Evan Luza (aka Elu) calls the Cool Cats NFT project "Hello Kitty meets Pokémon on the blockchain." Co-founder Clon attributes the design of the Cool Cats to a few sketches from his late teenage years. The 10k Cool Cats collection have become a highly coveted NFT in the space.
15. burnt toast – doodles
Burnt Toast is the working alias for Scott Martin, a Canadian–based illustrator, designer, animator and muralist. His hugely successful collection Doodles has become a household NFT name and a multi-million dollar brand. The project onboarded Grammy Award-Winning artist Pharell Williams as its Chief Brand Officer earlier this year.
16. Kevin Rose – Moonbirds
Kevin Rose is the founder of Moonbirds – the owl based PFP project that took the NFT space by storm. With a following of over 1.6 million people on Twitter, Kevin is a leading figure in the NFT industry. He is also a serial entrepreneur and has launched various apps like Oak, a guided meditation app, and Zero, an app for tracking intermittent fasting, among many others. The Moonbirds NFT project drew in over 100,000 ETH (>$300 million) in secondary sales at the time of launch.
17. Betty – Deadfellaz
Betty (@betty_nft) is the founder of Deadfellaz. Deadfellaz is an NFT collection of 10,000 unique zombies minted on the Ethereum blockchain. The project sold out within 20 minutes of launch in September 2021, and has been one of the highest traded digital assets in the space. The evolving metaverse brand has plans to span across multiple industries including apparel, music, media and gaming.
18. Yam Karkai – world of women
Yam Karkai is a digital illustrator and NFT artist responsible for onboarding a whole new wave of women in web3 and the mainstream NFT scene. World Of Women aims to empower women to explore and educate themselves about web3. Furthermore, it was the first collection to gain the respect of top celebrities like Reese Witherspoon too! Before stepping into digital arts, she worked as a waitress, scriptwriter, and even a translator for legal documents.
19. Wab and Camol – sappy seals
Camol (@camolNFT) & Wab (wab.eth) are co-founders of the meme culture based Sappy Seals NFT project. Wab is a culture-bringer in the space and talks a lot about the elements in the crypto and larger NFT space. Camol is also the founder of "Pixlverse." This is an interoperable metaverse that supports various NFT projects all at one spot.
20. Beanie – pixelvault/punkscomics
Beanie is an OG NFT influencer with over 180k followers. He is also the alpha caller of Pixel Vault, PUNKS Comic, MetaHero Universe, and Wolf Game. Admittedly, there is some confusion as to which projects he is directly involved in.
While his name causes a lot of controversy in the space, it's hard to ignore him. Whether you love him or hate him, he's definitely worth checking out.
Twitter Accounts For Advice on Trading NFTs
21. Nate Alex
Nate is the definition of an NFT OG having been around since the early days of CryptoKitties. He started in the space with 0.1 ETH and little help. Today, he is the co-founder of the NFT development studio NFT42. Nate is a thought leader in the space and has also created stellar NFT projects such as ChainFaces, Squigly WTF and more.
22. Flur
Flur is a top NFT and crypto trader (and collector) in the space. She also runs her own alpha network called "Flur Alpha." Flur Alpha is essentially a discord group that allows members to access exclusive trading 'calls' and high level NFT chats/analytics and crypto insights. Her value-driven tweets are responsible for huge investment onboarding to new and upcoming web3 projects.
23. Franklin
Franklin is the 7th largest Bored Ape collector with 58 BAYC digital assets in his possession. He is also an aerospace engineer and has worked with NASA on multiple projects. As far as NFTs go, Franklin has been a constant source of information and is also an avid collector of top NFT projects.
The Best NFT Twitter Accounts for Entertainment
24. Laura Wolf
Laura Wolf is the founder of SWPRLabs a Global Web3 Tech and Marketing Agency focused on building powerful brands, fostering innovation and adaptability to web3 technologies. She is also well known for her shitposting and notoriously funny memes about NFTs, NFT projects, and other NFT influencers!
25. Minister of NFTs
The "Minister Of NFTs" is an extreme Degen, Memelord, and shitposter. He quickly grew his following on Twitter to become one of the top NFT influencers using the power of memes. Not only that, there has been ongoing speculation if this account is actually 'Sartoshi', the founder of the widely popular 'MFers' collection.
26. ThreadGuy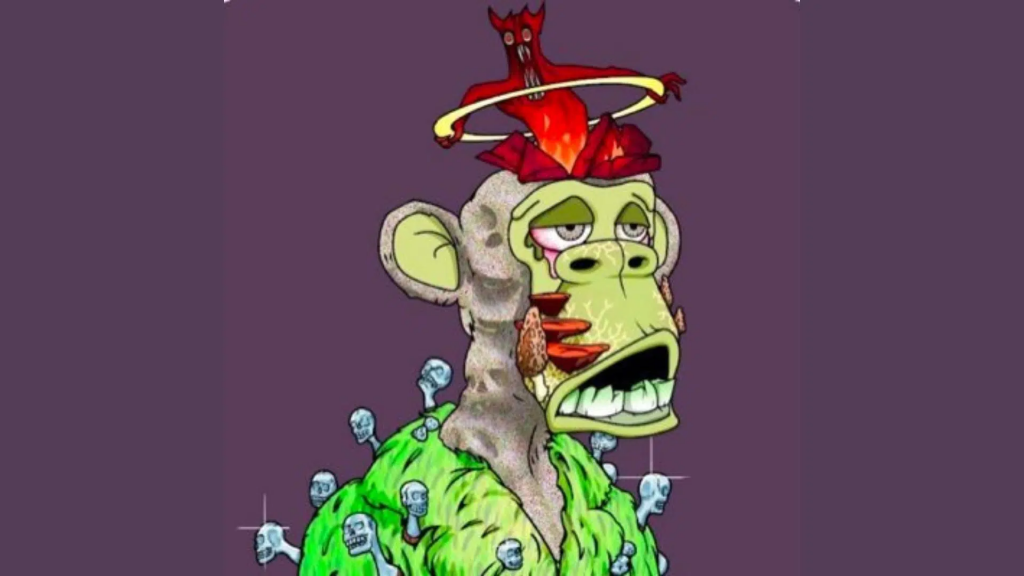 ThreadGuy.eth is the go-to Web3 Meme and Twitter Thread king. He started out writing threads about NFTs on Twitter, but is now an MVP in the crypto meme economy. His first NFTs were a line of NBA Top Shot NFTs and at the start of his career, he faded BAYC. Today, he is the Director of Vibes at Jenkins The Valet – a large media branch of the Bored Ape Yacht Club!
27. Threadoor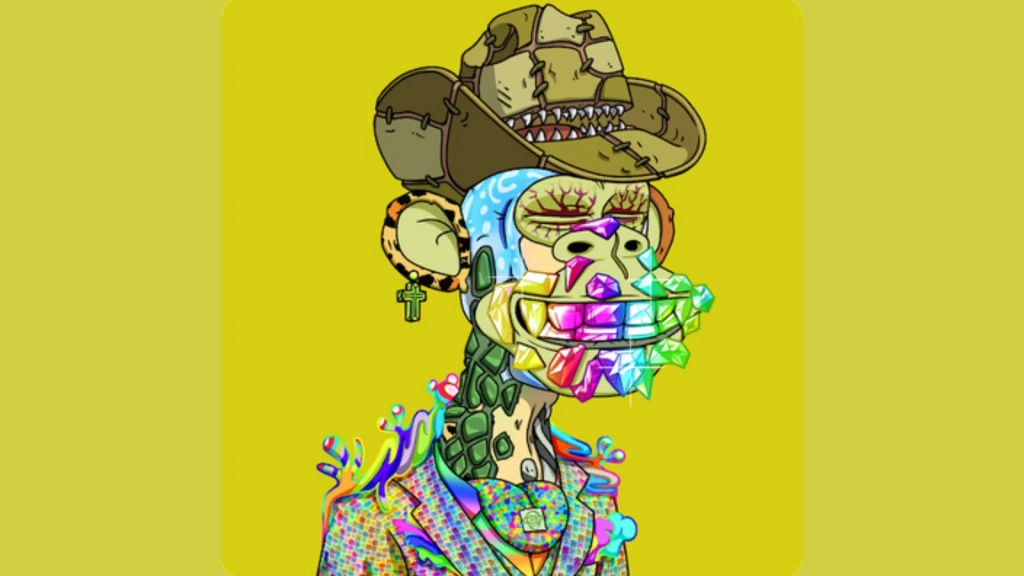 Want the latest and greatest insights into the NFT space? Look no further than the one and only Threadoor! Threadoor (@threadoor.eth) used to own and run a fidget spinner business that further led him into content creation. Today he is one of the best sources of NFT information on Twitter. The ex-Rarible talent has 16K followers and counting.
28. Vanessa Sierra
While she's not been around so long, this Australian Baddie is making big waves on NFT twitter. While she posts a lot of jokes and boob-related humour, she also creates some top short-form videos. Her positive influence on the space is refreshing on an ever-negative timeline. Plus, she loves to give a loving compliment to her fellow baddies out there.
29. Kmoney
Anybody who's anybody knows about Kmoney. Famous for his NFT-related skits, he rose to NFT Twitter fame throughout 2022. His content is quick, critical and hilarious. In fact, many call him the first NFT comedian in the space. Of course, he's had his own personal drama too. Firstly with the goblintown team and then with specific influencers too. But Kmoney always tries to look out for people and really knows what it is to grind in the NFT space. Good luck getting a DM reply from him now though.
Source NFT EVENING