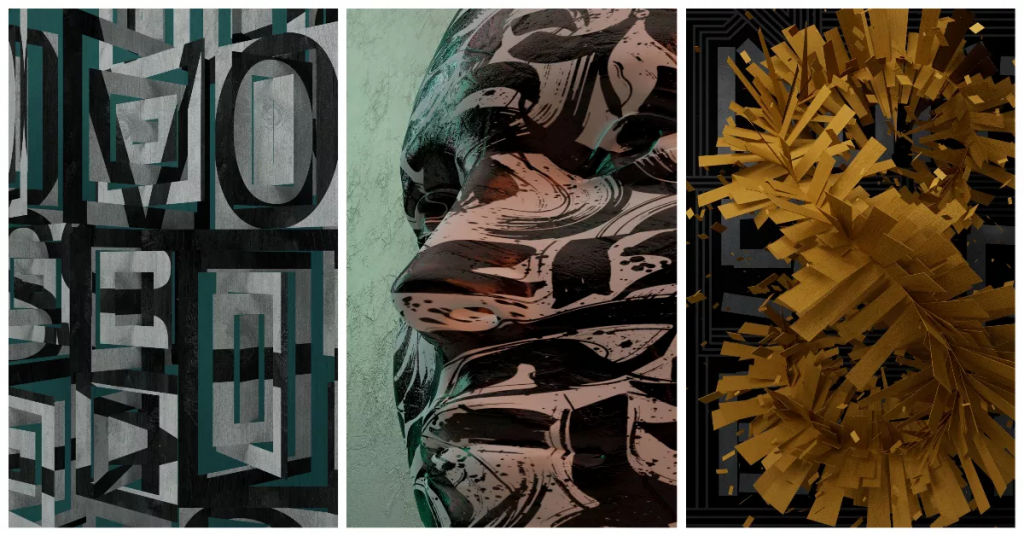 Amir Karimian is an independent graphic designer and visual artist who lives and works in Iran. He studied graphic design and currently he is a university lecturer.
His visual expression in dealing with the morphology of the writings is quite formalistic. His forms are created with the origin of the written form and the expression of personal feeling is evident in his works.
His works are formed under the influence of nature and sensitivity to the phenomena and events around him, and his visual expression has a different approach from other artists. He uses visual factors to transform external realities into works of art and when he reflects these facts with the language of art, their effect going beyond reality itself.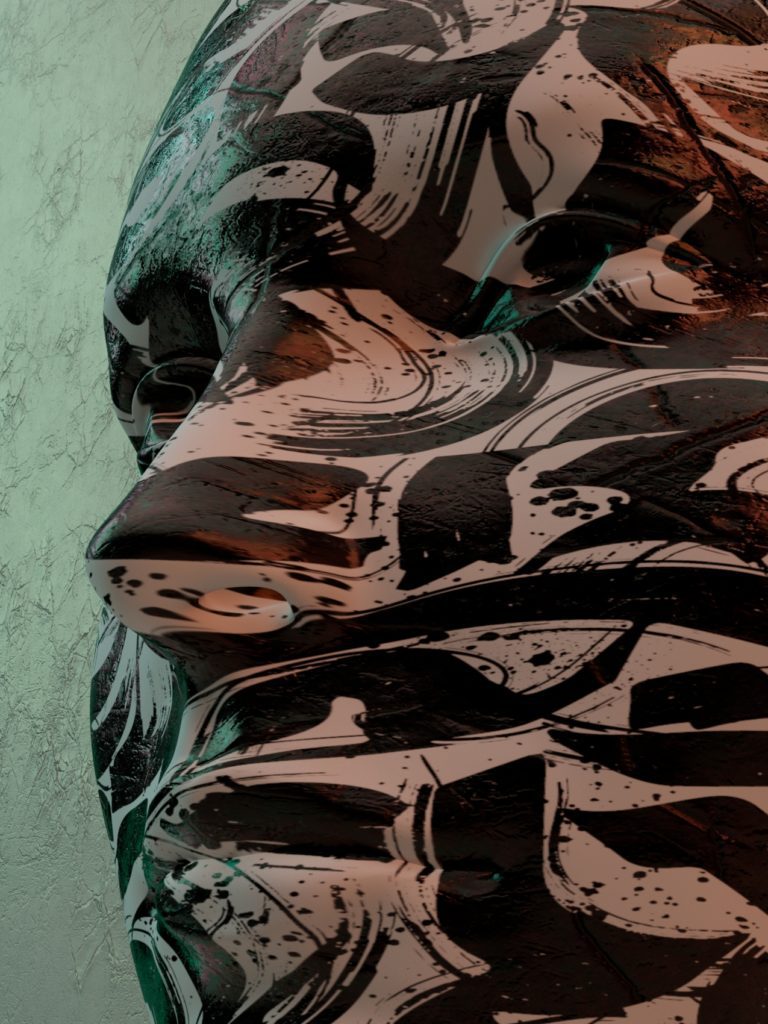 Where are you from? (Provide a little bit of your background, have you moved etc)
I'm Iranian and I from Kurdistan
Can you tell us about your background and what lead you down the path to becoming an artist and ultimately experimenting with NFTs?
I have been interested in art since I was a child. I painted more during school.Art has always been with me. I was engaged in art everywhere and anytime. I worked as a graphic designer at university and I was very interested in graphic design. I did a lot of graphic projects, such as: posters, logos, packaging, billboards, and book cover design, etc.Before the world of NFT, I worked in graphic design that had no clients and I only worked for myself. I also had an exhibition of those works in 2017.In 2021, I became acquainted with NFT. NFT was a window to the world for me. I could design works that were completely artistic and had no clients, and that was exciting for me. I have always dreamed of digital design works such as paintings being displayed in museums and galleries and priced and sold. This happened by NFT.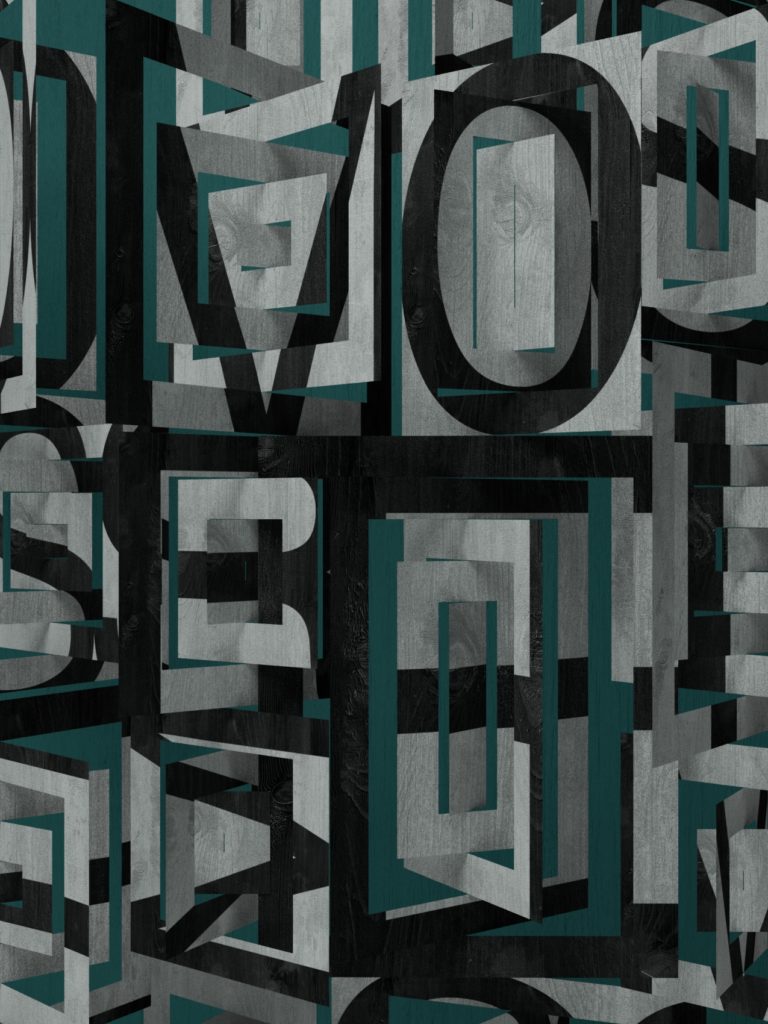 When did you mint your first NFT? What platform did you choose and why?
29 Jun 2021, makersplace.com
Because the selected artists were there and it was not open for anyone to be there.
Can you tell us one thing you cannot live without? (and why)
Yes art. I can not imagine a day without art. Because art is life for me.
Who is your favorite artist(s) (Non NFT)? What about their style resonates with you?
Catherine zask / Stefan sagmeister / David carson / Niklaus troxler / …
The way they look and the way they look at typography appeals to me.
Who is your favourite NFT artist? What makes this artist unique?
Tyler hobbs, Abstract work and converting this work into coding is very unique.
What made you pursue NFT art?
Art without ordering and selling at a good price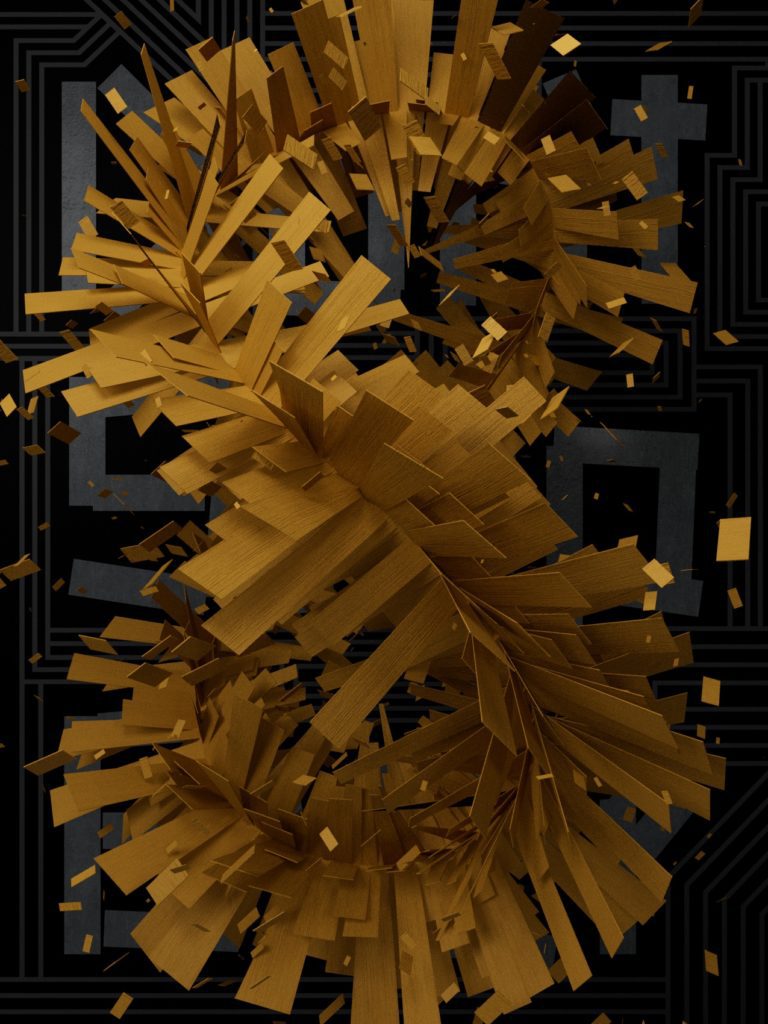 What is the one piece of NFT art you wish you had purchased but missed out on?
I like Tyler hobb's works and I hope to have one of them.
If you could travel anywhere in the world where would you go? Why this location?
I think France is a place for relaxation and art.
What are your other passions besides art? Why?
I like playing chess because it is an intellectual competition.
Do you make other forms of art?
Yes, I also do calligraphy
How did you come up with your specific style?
I do not know exactly when it was, but my work automatically became formalistic and typographic. Maybe it made me interested in typography.
How has your style evolved over the years?
This happened with age and gaining experience and seeing works and interacting with the outside world.
What is coming in the near future?
More beautiful works, more sales and maybe migration …
If you could collaborate with one artist who would it be?
Catherine zask
Do you have any upcoming drops?
Yes, I am completing my collection.
Where can collectors find your work?
What was your greatest failure and what did you learn from that?
I studied experimental sciences in high school and did not study art, but later I changed my major at university and moved towards my interest.The biggest learn was to move towards interest.
Anything else you'd like to share?
My works have been displayed in different international biennials and poster exhibitions:
15th International Poster Biennial of Mexico-2020 | International Poster Biennial of Ecuador-2020| 10th International Bolivia Poster Biennial 2019 | International Typomania Poster Annual-2019 | International Poster Biennial of Goldenbee Russia-2018 | 10th International Tranava Slovakia Poster Quarterly-2018 | 14th International Poster Biennial of Mexico-2018 | Ecuador International Poster Biennial -2018 | 20th International Lahti Poster Biennial of Finland-2017 | International Poster Biennial of Goldenbee Russia-2016 | International Poster Biennial of Goldenbee Russia- 2014 | Netherlands International Poster Exhibition (Oriental Designs)-2019 | China International Environment Day Poster International Exhibition-2019 | China International Design Week Poster Exhibition-2019 | International Typomania Russia Poster Exhibition-2017 | Turkish International Poster Exhibition entitled Iranian Look-2013 | Bardio Slovakia International Poster Exhibition-2019 | Solo poster exhibition: Sanandaj – Surah Gallery-2018
Source NFT CULTURE