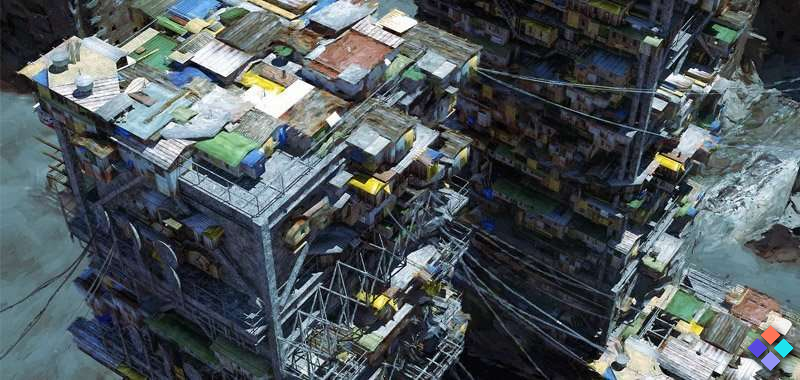 Few artists have had as much of an impact in the NFT space as the notorious Beeple. From creating one of the most expensive NFTs in history, to collaborating with the likes of Madonna, he has certainly made his mark. Now, the artist will take on the physical world with Beeple Studios, which he will launch in March 2023.
Beeple in the Real World
This news was confirmed by Beeple himself on his social media, with the physical studio to open in Charleston, South Carolina on March 11, 2023. Incidentally, this is also the 2-year anniversary of his record-breaking Christie's sale which saw his piece Everydays: The First 5,000 Days sell for $69 million.
To kick off this new foray into the physical realm, Beeple has partnered with Christie's auction house to deliver a grand opening event. As such, the monumental occasion will feature some of the greatest digital artists on the planet, with works by Pak, FVCKRENDER, X-Copy, Smeccea, Coldie, GMUNK and more, all on display. In addition, Beeple is using the launch to shine a spotlight on other creatives in the NFT space by opening up the event to submissions.
"I also want this space to be open to ALL artists so we are now accepting submissions to showcase artwork at the opening event!!! If your artwork is selected you'll win a free ticket to the event!!" he said.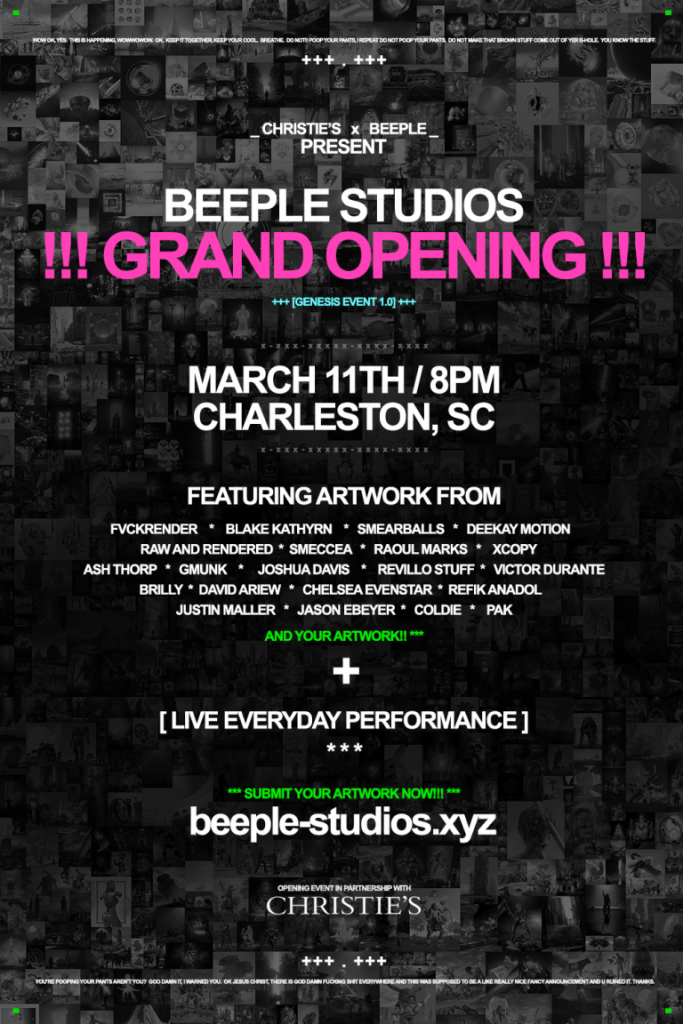 In order to join in the fun, prospective guests must hold at least one Beeple NFT, which will then act as a ticket of entry.
Source NFT Plazas