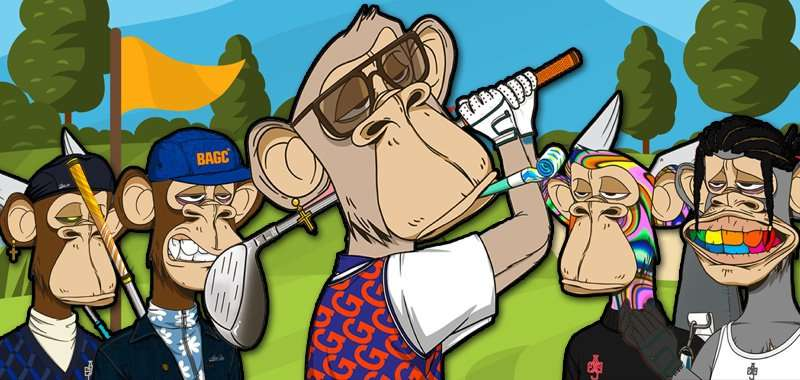 We've seen bored apes in suits, sailors' outfits, and on the cover of Rolling Stone. These have all been very popular, attracting global attention and millions in sales. But what about bored apes playing golf?
This is the question posed by Altava Group, a luxury metaverse platform, which has partnered with Yuga Labs, the parent company of the Bored Ape Yacht Club. The two have teamed up to release a new collection called the Bored Ape Golf Club (BAGC), as confirmed in a December 3, 2022 statement.
Details About the Collection
The NFTs in this collection are based on 60 existing Bored Ape IPs. The new assets, which will see the famous apes playing golf, will be exclusively available on the ByteDex NFT Marketplace.
While details about price have not yet been made public, those who buy the NFTs will be able to enjoy certain perks along with them. These will include both a real-life and Metaverse golfing experience and the chance to get their hands on Bored Ape Golf Club-themed merchandise.
This is not only exciting but also shows the unique ways that the Bored Ape's IP rights can be leveraged. Will we ever get a Bored Ape Football or Basketball Club? Only time will tell.
Source NFT Plazas