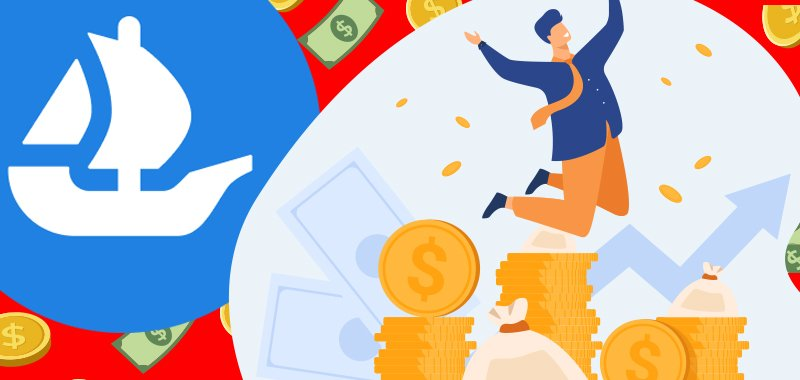 This year has seen the NFT industry endlessly debate royalties, whether they should be paid, and who should enforce them. This is no surprise considering just how much is at stake regarding royalties.
According to ​​​​Shiva Rajaraman, the VP of Product at OpenSea, creators on the popular marketplace earned about $1 billion in royalties in 2022 alone. This was based on data recorded from January 1 and November 23, 2022.
A Change of Heart
This revelation was made in a recent blog post highlighting how royalties unfolded this year. For example, about 80% of this amount comes from NFTs not part of top-10 collections, highlighting the importance of royalties for smaller creators.
It should be noted that OpenSea, like many other platforms in the crypto space, has had a complicated year regarding NFT royalties. Initially, the platform enforced them on assets it listed but then, following several of its competitors doing the same, announced that it would be scrapping this requirement.
After a backlash from its community, OpenSea not only reinstated royalties but has been at the forefront of championing their protection.
Source NFT Plazas