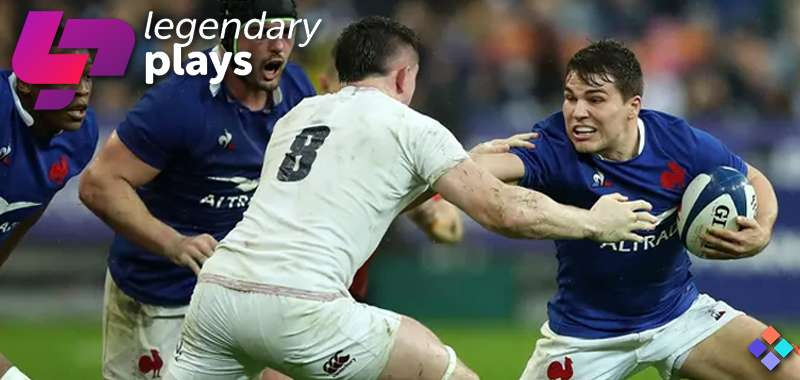 The French National Rugby League has ventured boldly into the NFT space with its new Web3 platform, Legendary Plays. As a result, bringing a hearty dose of rugby to the blockchain via the Tezos network.
Legendary Plays brands itself as "rugby like never before" ecosystem. On which, fans can support their favorite club by collecting their favorite snippets of exciting gameplay. Dubbed 'plays', users can then accumulate boosters to increase rarity levels, as well as collect highlights of their fan life. In addition, players can win exclusive NFT 'Plays' featuring a video of legendary moments from Top14 or ProD2 Rugby match.
What happens when someone purchases a Legendary Play?
A Play NFT represents the key to accessing the Legendary Plays platform benefits. Once someone purchases a play, they become the owner of the limited-edition copy of that particular in-game action. Each play has a different rarity level depending on the number of stars it displays.
To give a wider audience the chance to start their collection and access the platform, Legendary Plays has set free Universal Plays (1-star rarity level) for each series. Consequently, only Plays that are of 2 stars or higher register on the Tezos blockchain. While, 2.5% of each purchase goes toward financing charitable projects that have a positive impact on communities.
Another NFT sporting development for France
In June, reports abounded of France's plans to institute an NFT ticketing system for sporting events. Now, the country's Rugby League has launched the Legendary Plays platform.
The French Rugby Legendary Plays launch is just the beginning. They have plans for additional features and functionality to go live in 2023. For example, in Q1 of 2023, users will be able to trade Plays on the secondary market. Additionally, Legendary Plays will introduce even more rewards for players next year.
Source NFT Plazas