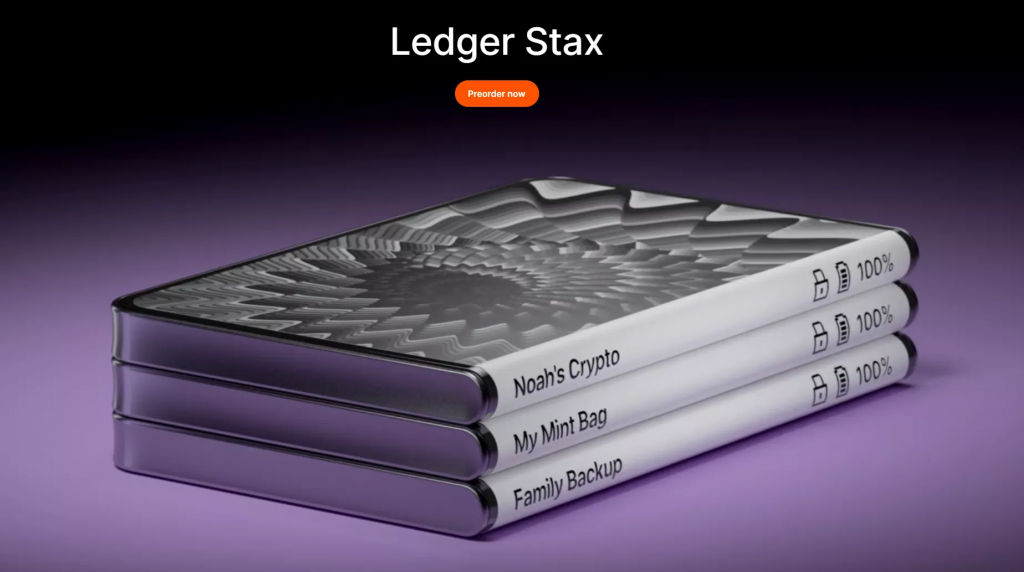 Ledger announced a brand new hardware wallet called Stax. It's a touchscreen device that allows you to make payments and manage your assets without having to connect to the internet.
The security dons at ledger announced a new touch screen hardware wallet called Stax today. They said that it was the next step in their quest to make cryptocurrency wallets more secure.
Stax is a small rectangular box that holds your private keys and lets you pay and receive cryptocurrencies. You can buy it online right now for $99.95.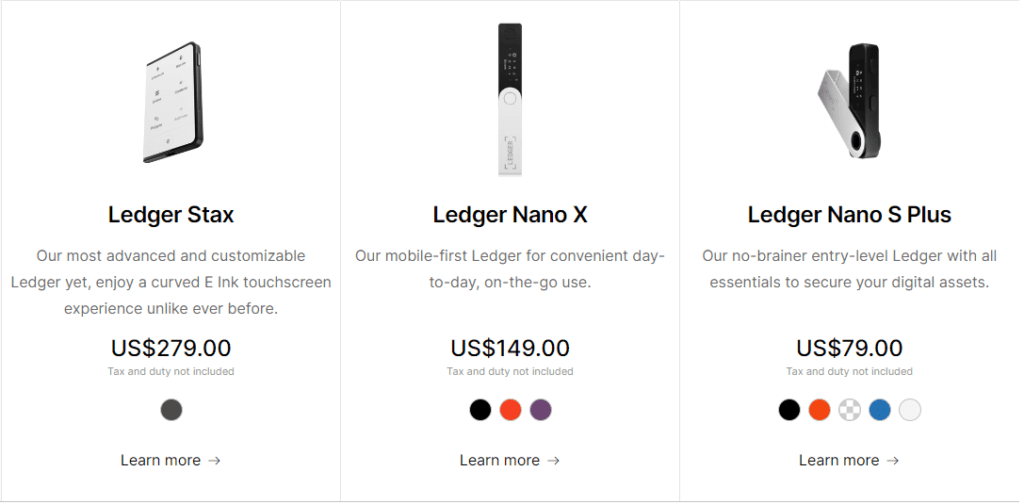 All Ledgers are powered by an industry-leading Secure Element chip, together with Ledger's proprietary OS that protects your crypto & NFTs from sophisticated hacks. Peace of mind is assured with every Ledger.
Why should you consider a hardware wallet vs. a software wallet?
Software wallets store private key information on computers or mobile devices that are connected to networks. These devices can be hacked into, allowing hackers to steal private keys and access users' accounts. Users should avoid storing sensitive data such as passwords and cryptographic keys on these devices. They should also keep software updated and install security patches promptly.
Hardware wallets are important for crypto because they provide a secure way to store and manage your cryptocurrencies. Unlike software wallets, which are stored on your computer or mobile device and are therefore vulnerable to hacking and other forms of digital theft, hardware wallets are physical devices that store your private keys offline. This makes it much harder for hackers to access your keys and steal your cryptocurrencies. Additionally, hardware wallets typically come with additional security features, such as the ability to set a PIN code and recover your keys using a seed phrase, to further protect your assets. Overall, using a hardware wallet can help you keep your cryptocurrencies safe and secure.
Additionally, NFTCulture highly recommends buying hardware wallets directly from the businesses and skipping websites like amazon.com for security reasons.
About Ledger
Ledger was launched in 2014 by eight experts with complementary backgrounds in embedded security, cryptocurrencies and entrepreneurship, united around the idea of creating secure solutions for blockchain applications. Ledger SAS and its subsidiaries now have over 800 employees in Paris, Vierzon, New York, Zurich and Singapore.
Source NFT CULTURE