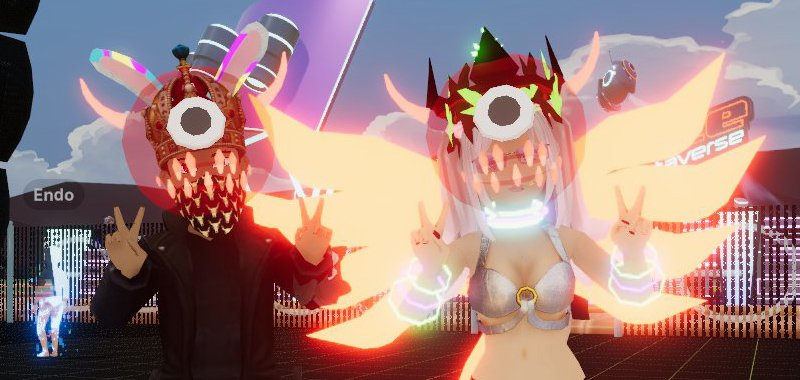 Clammy is one of the most active Decentraland members right now. His and Michi Todd's Twitter space, No Pants Friday, gathers creators to talk about recent challenges and upcoming news and is just a safe space for anyone creating.
A lot has changed since Clammy joined the space. He and his wife recently launched the NFT project Still More Monsters, which benefits Decentraland users with wearables and emotes. And yes, he's the guy who is known for his iconic bath water wearable.
When did you join Decentraland, and how did you start creating?
I started Decentraland back in December of 2021. I saw that you could make money playing Ice Poker at Decentral Games and wanted to try it out. I dove head-first into their amazing community, and I haven't looked back since.
Soon after, I realized there was a whole world outside of the Ice Poker venues. I had a crazy ambitious goal to be the first guy to sell bath water in the Metaverse! It was a chance to learn about wearables and sparked the passion I have today, learning how to build, animate and design and create wearables.
How was No Pants Friday born?
No Pants Friday was actually a Twitter space that Michi Todd had been doing for months before I became the co-host. It quickly became a safe space for the creators of the Decentrland community to ask questions and get important information, all while having a good time!
Your and Michi Todd's Twitter space gathers the most influential Decenraland creators. Can you share some highlights of what you learned from them?
This is actually a really hard question for me because I feel like everyone brings something so unique to the table. It would have to be consistency in whatever you do. Even if it's not working now, keep at it and perfect the craft – people will notice!
How your project, Still More Monsters, were born? What is the idea behind it?
I had actually made a pirate-themed NFT collection before the Still More Monsters collection. However, something about dropping a 10k collection didn't really feel like I was building a community.
Then my wife jk47eth and I came up with an idea to do an adult Monsters inc vibe. Instead of releasing a huge collection, we are able to grow our community by releasing some NFTs in the collection by generation.
Each generation will be more expensive than the last, so getting in early will help you in the long run.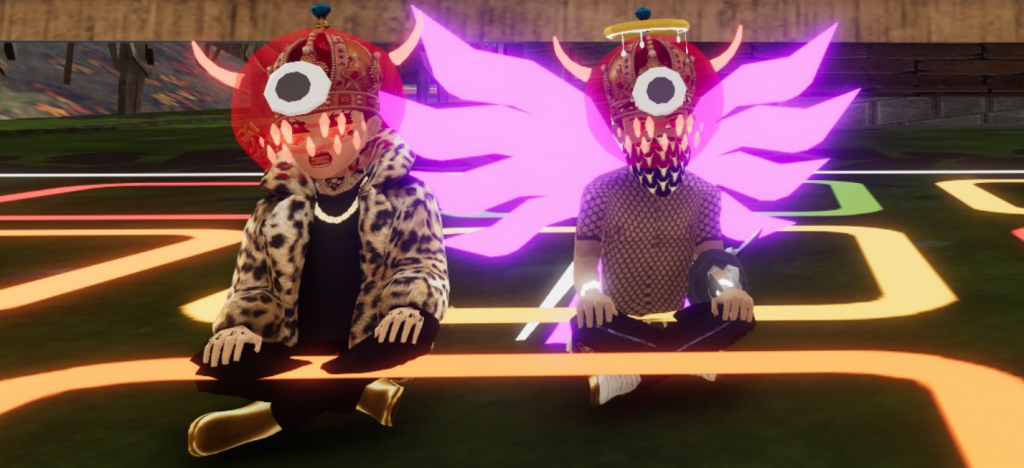 You combine traditional NFTs with Decentraland's NFTs. All holders get a bundle of Decentraland wearables and emotes. Do you see this as a permanent utility thing?
Yes! It will certainly be a permanent utility along with us acquiring land in the major metaverses. Also, creating an event/venue space that all our holders will be able to sign up for and use at their own will. Personally, I love collaborating with all kinds of artists to add value to the community and champion other amazing artists in the space.
How do you imagine life in Decentraland after 5 years?
I would love to see Decentraland in VR. I believe that VR will really help catapult the digital fashion industry as a whole.
What is the biggest challenge for you as a creator?
For me, it was just having the courage to take that first leap to create, knowing I don't have anyone behind me, and I'm just making this for myself. And if others liked it – great! But I knew I wasn't going to make a whole bunch of money, but if I kept going, maybe someone would notice one day.
Any advice for people who are looking into Decentraland?
Say yes to all opportunities that come your way. You never know what doors may open for you. 
What are your future plans? Maybe something exciting you're working on?
We are currently working on the Monster HQ in Decentraland, built by Michi Todd. We choose Michi because he is a web3 nomad, allowing him to experience amazing architecture across Asia and bring that into the Metaverse.
We have a surprise collaboration that will be coming out soon, and it will be a Mythic wearable and another airdrop for our holders because we know not everyone will be able to get Mythic (1 out of 10 pieces made) wearable!
Top 3 things to do in Decentraland right now?
Decentral Games
Community events hanging with friends
Exploring (you never know what you will find out there!)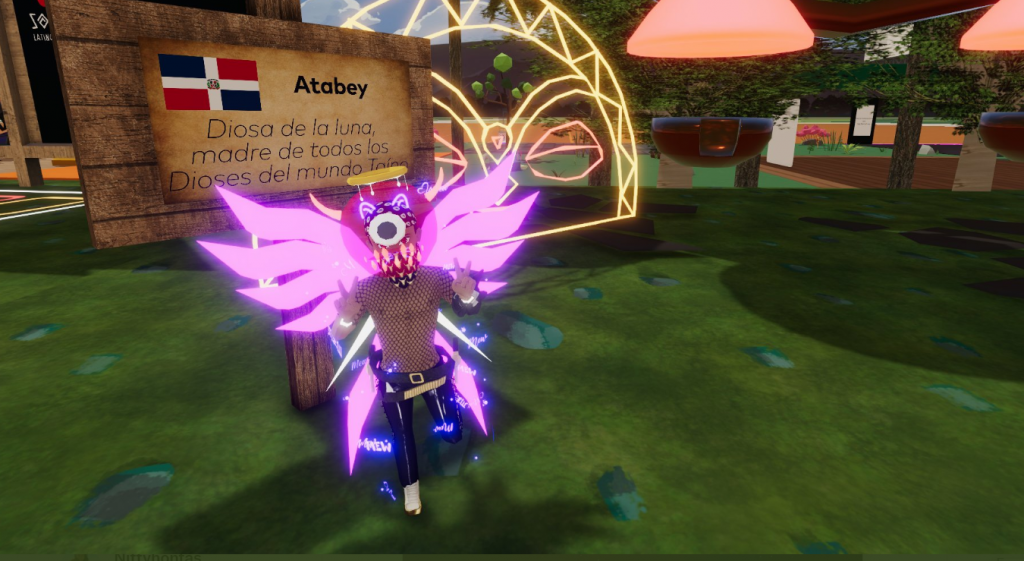 What is the future of wearables, over all? Do you see any synergies between other virtual worlds, maybe?
To me, the future of wearables will be based on digital fashion and representation. Big names from that were here from the beginning.
As far as synergy and interoperability – allow our wearables to seamlessly travel with us throughout the Metaverses. That is how I see the Metaverse. I am very excited to see who can crack that complex puzzle! 
Source NFT Plazas