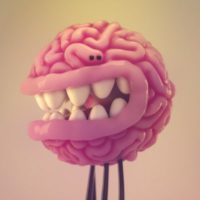 Where to find this NFT Artist and their NFTs:
This artist is available on: Nifty Gateway SuperRare
First NFT Published: 2021
NFT Artist Style: 3d,drop,spain
zigor samaniego from Vitoria-Gasteiz, Basque Country, Spain is a Veteran 3D art director who has worked for Nickelodeon, Wired magazine, and Prada. Zigor has a long track record of success with 40,000 follower on behance. Known for his colorful interpretations, scene creations, and beautiful 3d objects. Zigo has found great success entering the NFT world with his genesis drop on SuperRare. With the cheapest price currently set at 3.8 Eth.
*If you are this artist or a representative of this artist or artwork and want anything added, changed, or removed please contact us and we will make any changes you request ASAP. 
Source NFT Culture