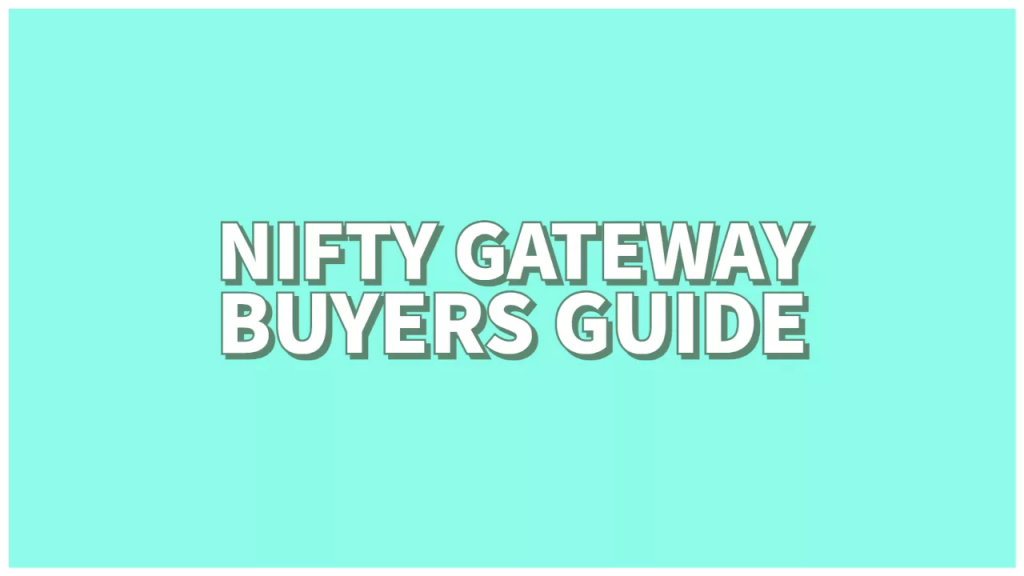 A Nonfungible token is a digital asset that represents ownership rights for something physical. The blockchain technology allows us to create unique assets that cannot be duplicated. These tokens represent real world items such as collectibles, artwork, and property.
What are NFT Marketplaces?
An NFT marketplace is a decentralized platform for trading digital assets such as collectibles, art, real estate, and other items. The first major NFT marketplaces were launched in 2017, and they offer users the ability to trade digital assets using cryptocurrencies like Bitcoin and Ethereum.
There are several digital marketplace options for buying and selling non-fungible assets. Nifty Gateway was founded by brothers Duncan and Griffin Cocks Foster with the purpose of making NFTs accessible to everyone. It was purchased by the Winklevoss twins' crypto exchange Gemini in late 2019, after they were sued by them for allegedly stealing their idea.
Like NFT marketplace SUPERRARE, Nifty Gateway emphasizes high-end digital art. It regularly offers limited-editions collections through collaborations with top artist and brand partners.
While other Ethereum blockchain market platforms such as OpenSea and RareBits continue to be dominant, Nifty Gateway offers an entirely different user interface, curating a large selection of digital art and offering a unique way to store and trade them.
What makes Nifty different from other Marketplaces?
Custodial Wallets (The Omnibus)
A custodial wallet is a digital wallet where users store their cryptocurrency assets for safekeeping. They are similar to offline wallets, except they are connected to the internet. The main difference between them is that custodial wallets do not allow users to send funds directly from one address to another. Instead, they require users to deposit funds into an exchange first, then transfer the funds to their desired destination.
A custodial wallet is one where the owner holds keys to your money. In the case of Nifty Gateway, they hold the private key to your funds. They also act as an escrow agent so that no one else can access your funds until you release them.
Notably, this option also means Nifty Gateway can step into if users loose access to their account or their passwords.
Credit card payments
Because of the Omnibus custodial wallet, traders can choose between paying using their own fiat currency (e.g., USD) or by depositing cryptocurrency into a platform-linked account.
Minting without any fees
When using the gateway, collectors will be responsible for paying any associated transaction fees. Custodial purchases dont' require gas fees unless you are adding or removing an NFT from the omnibust.
Additionally, the company plans to lower its listing fees to match those of competitors like OpenSea. SuperRare charges a 3% listing commission.
Curated and verified drops
Nifty Gateway has an approval process for new NFTs.
Curated Drops remain the premiere drop mechanism. They feature the top artists and receive the most promotion from the Nifty Gateway Team.
Verified Drops are drops from previous Nifty Gateway artists or verified curators that have been previously vetted by the Nifty Gateway team but dont align with the curated drop mechanics.
Nifty Gateway also has been adding a myriad of contracts to their secondary market allowing collectors to purchase popular collections using fiat or crypto currency
Buying NFT tokens on Nifty Gateway
Once connected, people can go to Account Settings > Payments to link funds to their accounts.
Nifty Gateway's website (niftygateway.com)
Users can pay for NFTs by either linking a bank account or transferring funds from an Ethereum wallet (including metamask)
Users can choose from curated drops or verifiable drops. Drops can be listed according to the creators' preference, including open editions, packs, auctions, and more. On the marketplace page, users can find collections which have been vetted by the Nifty Gateway staff and are selling on the secondary market.
Source NFT CULTURE