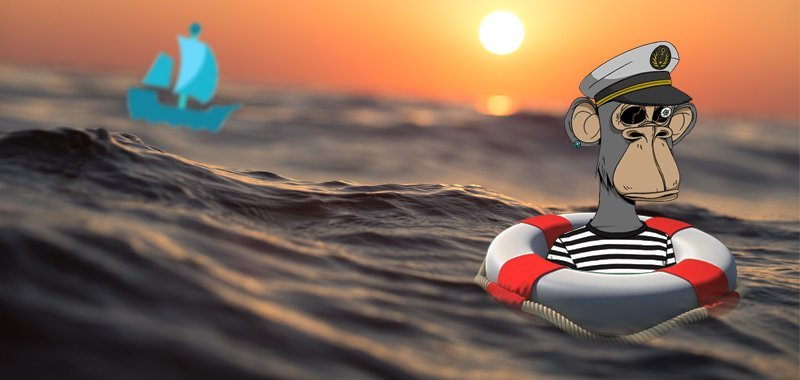 There has been a bit of a shakeup with the leadership of OpenSea, a top NFT marketplace. Brian Roberts, who had been the Chief Financial Officer (CFO) of the platform for the last 10 months, has announced his departure. This was confirmed in a LinkedIn post from October 7, 2022, where he stated that despite his leaving, he would remain on as an advisor to the company.
Roberts did not give any reason for his exit though it did come at a curious time. Ryan Foutty, the former vice president of business development of OpenSea, resigned only a few days before.
It also comes around the time that the crypto industry is facing its latest winter, with the price of assets falling across the board. This has also been felt within the NFT space as well. Curiously, one of Roberts' plans when he first assumed the role was to grow the finance team, which he spoke about in interviews.
Nevertheless, Roberts has said that he will work closely with the OpenSea team as he transitions out of his role. There are currently speculations that Devin Finzer, the CEO of OpenSea, might take on the position but nothing has been confirmed.
Prior to his time at OpenSea, Roberts had worked at companies like Microsoft and Lyft.
Source NFT Plazas