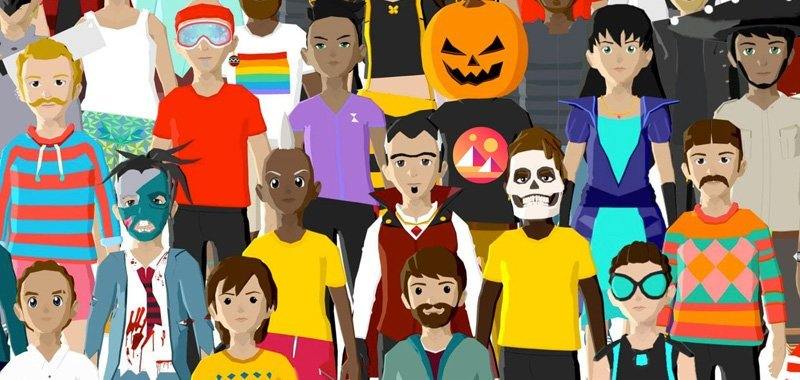 Decentraland, without a doubt, is the most attractive place for fashion creators to show their creations. Moreover, it's the only active world where users can wear designer outfits as NFTs and change them daily without any other agenda rather than just to look better.
All-time Best Wearables Creators
If you still think the Decentraland metaverse is just a game, let's see how successful creators managed to monetize their creations. According to The Wearable Daily, all-time 5 best sellers generated $21 0515,55 in total sales volume.
However, it doesn't prove you can make a living because sales depend on MANA, the Decentraland currency. Malloy, the creator who is #5 in all-time best sellers, says it might look better than it actually is: "I sold most of my wearables when MANA was less than 50 cents, and wearables sold for MANA in the 100s. I didn't hodl or buy LAND, I paid my rent. The whole market has been diluted and diminished in terms of what wearables are perceived to be valued now, but I hope my original wearable buyers hold them in high regard. They will all have future utility!"
Here are the top sellers of Decentraland by volume of sales:
#1 Kriskay – 80,301 MANA ($72 643,58)
#2 HelloNico#4a46 – 58 012,5 MANA ($52 480,49)
#3 ArtifactStudios – 36 367,5 MANA ($32 899,53)
#4 HirotoKai – 34 308,3 MANA ($31 036,69)
#5 Malloy – 23 716,88 ($21 455,26)
What Do People Like to Wear the Most in the Metaverse?
From many statistics available on Decentraland, being a true fashion lover, I was eager to know more about what people like to buy in the Metaverse. The most popular item that has been sold 4,668 times is rare Wealth Squad Robe by kriskay. It generated 82,453 MANA ($74 590,36) in sales.
Top items sold in Decentraland:
#1 Wealth Squad Robe by kriskay – 4668 items sold – 82,453 MANA ($74 590,36) in sales.
#2 MetaMask Beanie by sda#d31a – 714 items sold – 51 036 MANA ($46 169,26) in sales.
#3 Loafers (ICE Level 1) by Saus – 12 items sold – 30 020 MANA ($27 157,32) in sales.
#4 Trousers (ICE Level 1)by Saus – 13 items sold – 26 537 MANA ($24 006,46) in sales.
#5 Cigar (ICE Level 1) by Saus – 11 items sold – 25 133 MANA ($22 736,34) in sales.
If you're wondering, what is the most sold item, it is The Royal Family Crown by MrMookie#165d. 7,818 royal crowns have been sold so far.
More Than Just a Good Look
Decentraland offers an exciting opportunity for creators to monetize their work. But don't forget that the most sold items were the ones that promised something more than just a good look. People tend to invest in the creators they trust and follow for a long time.
The biggest collector, Fancy has already collected 3,178 items and supported 292 creators, spending 6 309,91 MANA ($5 708,2) on something that we can't really touch, and that tells a lot about what the future holds for such metaverses as Decentraland.
Source NFT Plazas