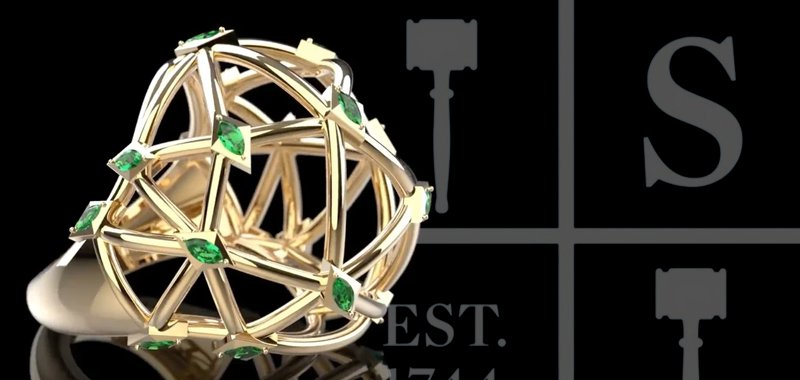 We're used to seeing NFTs be used by companies in the gaming sector, sports world, and others. But these days, as we can see with Tiffany's NFT launch, jewelry is becoming more closely used with NFTs and other web3 concepts.
Now, Sotheby's has announced a new partnership with Metagolden, a top NFT company, to launch NFT jewelry.
Jewels in the Metaverse
According to the official press release, the two will auction artist-made jewelry from September 24 to October 4, 2022. This jewelry will consist of a physical version and also a digital version that exists within the metaverse.
Some of the jewelry to be sold at this auction will include an 18k gold and emerald ring by Francine Ballard. Dubbed the 'Ethereum Expedition', the ring will have a digital twin NFT which will be sold as well.
"Resembling a miniature geodesic dome, the piece is inspired by the intercontinental rocket launches that typically span upwards of sixteen hours," a press release says of the ring.
Other pieces to be sold in the auction will be those that represent 20th-century art movements and have ties to famous artists. These will include pendants owned by Picasso, earrings designed by Dalí, and a piece by Man Ray.
The benefit of the accompanying NFT, Metagolden explains, is that they can be worn within the metaverse and also see their value appreciate over time.
Source NFT Plazas