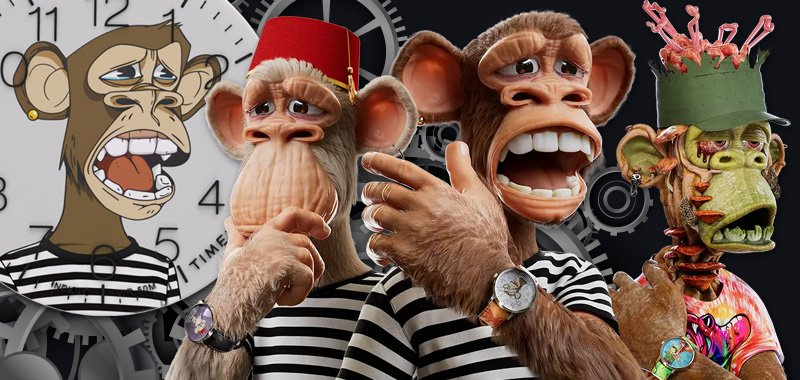 While holding an NFT from the Bored Ape Yacht Club is already a status symbol, new ways are popping up for holders to enjoy exclusive perks. One of these comes from Timex, the famous watchmaker.
As has been announced, Timex is releasing a new line of limited edition watches and accompanying them with NFTs. These are available only to people who already hold assets from the Bored Ape Yacht Club or Mutant Ape Yacht Club.
Telling the Time With NFTs
Timex has revealed that only 500 of these watches will be created, and they will be based on the design of the owner's NFT. This was designed with the contribution of several Bored Ape holders and the web3 firm Daz3D.
This project is one of the many instances of the Bored Ape's intellectual property rules facilitating a commercial venture. And as the Timex team has said, this is a chance to bridge the physical and the digital.
"Timex is entering Web3 by keeping creativity and community at the forefront. In partnership with the BAYC community, we are redefining and pushing the boundaries of physical, virtual and now physical products." – Shari Fabiani -Senior Vice President of Global Marketing and Creative Services at Timex Group. 
Source NFT Plazas