Allegedly, Hypos NFT is a rug pull, according to the expectant holders. The founder, jacidotsol, also known as "Solana_Goddess" is apparently responsible for the fund withdrawal. Some holders are shocked and appalled while others have defended her. Meanwhile, some other Solana ecosystem users found it to be unsurprising. But what the hell happened really?
Did Hypos NFT actually scam its holders?
Currently, it's difficult to say with conviction. Twitter user and self-proclaimed Solana "alpha caller" NateDogg released a thread to explain the situation. But let's focus a the facts.
Firstly, the last post on its Twitter account was over a month ago. In this post, Hypos promised "more details in the coming days".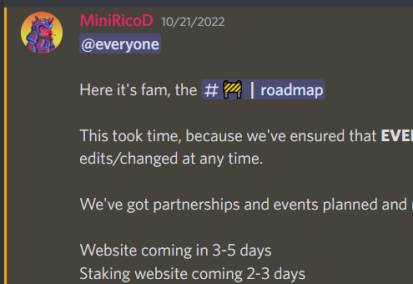 Source NFT EVENING