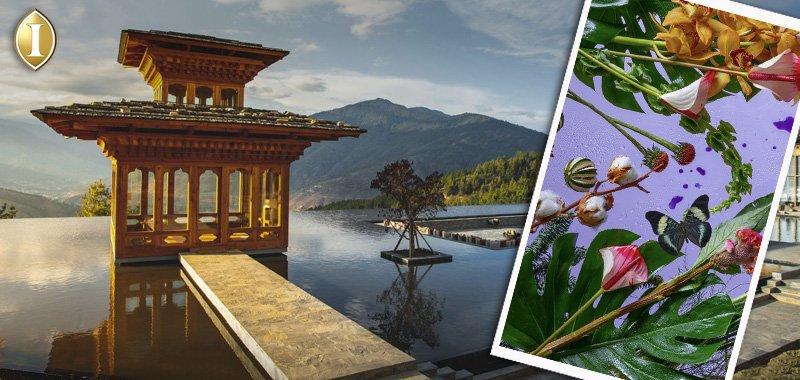 Hotel giant and the parent company of the Holiday Inn and Regent hotels has partnered with contemporary artist Claire Luxton. Together they will launch an exciting new NFT collection with luxury at its very heart.
InterContinental Hotels & Resorts' new collection consists of 10 exclusive NFTs which are inspired by the beauty of global travel using the natural flora and fauna. This style is celebrated by Clare Luxton's other works which she will use again to signify the company's heritage and far-flung destinations. Motifs have been animated in a virtual NFT gallery, which includes the blue and yellow macaw, representing the first InterContinental hotel in Brazil, and the panther chameleon, a nod to their InterContinental Resort in Mauritius.
The NFT collection marks the first time InterContinental Hotels & Resorts have dipped their toes into Web3. It's the first time for Claire Luxton also, whose artwork sells for up to £5000.
Owning an NFT from the collection will grant asses to InterContinental Ambassador status. This status will gift amazing benefits and prestigious recognition within the company's rewards program. Finally, holders of the NFT will also earn a stay at the new InterContinental Rome Ambasciatori Palace, opening in 2023.
Luxton remarked, "The collection will enable people to collect my work digitally for the first time and bring a new wave of art appreciators into the InterContinental fold."
Source NFT PLazas