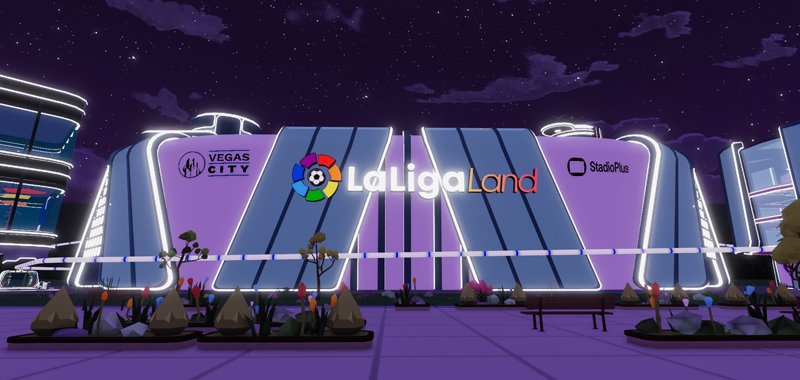 As the footballing world works itself up to its quadrennial frenzy, the eternal game of 'kick the ball' has arrived in Decentraland. As a result, La Liga has now opened the doors to its exclusive 'LaLigaLand' digital theme park in the Metaverse.
At the shiny new destination, La Liga fans can immerse themselves in a proverbial football wonderland, spending their time exploring the vast complex, playing games, searching for items and engaging in ball related chicanery, all while supporting their favourite teams within the top tier of Spanish football.
The Vegas City location marks the result of La Liga's partnership with Metaverse builder, StadioPlus. A project first revealed back in September as a plan to bring fans closer than ever before to the clubs and players. Essentially, providing a new virtual environment for football supports to hang out, socialize and even meet their heroes.
What's more, those with a design to take things further, can get their hands on an NFT 'season pass' at the project website. Therefore, gaining access to a whole world of experiences and unlockable content, including NFTs, wearables, meet and greet sessions with the stars, real life merch, and a virtual helicopter ride in the metaverse!
Source NFT Plazas