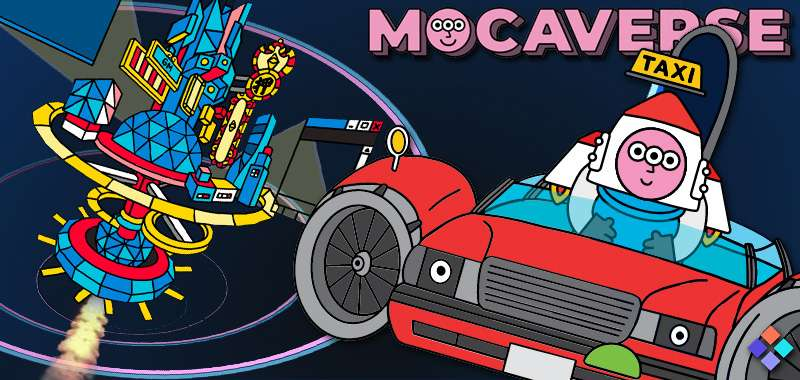 Animoca Brands has finally announced the eligibility criteria for its Mocaverse project, which was unveiled a few weeks ago. Since the announcement, the gaming platform has received a great deal of interest and questions, particularly regarding eligibility.
The company initially shared plans for 4 main eligibility categories. However, to address feedback and also to reinforce its ongoing commitment to providing the best experience for members, the company has now expanded the categories and added additional benefits.
"Mocaverse NFTs are reserved exclusively for friends and family of Animoca Brands, including the following eligible parties:
Animoca Brands' institutional and retail investors
Employees of Animoca Brands and its subsidiaries.
Management teams of companies in Animoca Brands' Web3 investment portfolio
Partners of Animoca Brands
Mocalist members"
In addition, the platform will also introduce the 'Mocalist' which will reward Mocaverse and Animoca Brands community members and supporters.
Here's How to Get on the Mocalist
Animoca Brands will select Mocalist members from holders of the Realm Ticket NFTs. However, it's important to know this will happen through a randomized selection process. Therefore, allowing the company to strike a balance between fairness and rewarding its community members.
"Realm Ticket NFTs are tradable ERC-1155 tokens that will be minted and airdropped to community members meeting either of the two sub-criteria specific to category five;
Animoca Brands Ecosystem Token and NFT holders
Active Mocaverse community members and contributors"
Additionally, Every Realm Ticket NFT will count as one individual entry to the Mocalist registration.
Curious to know more about the Animoca Brands Mocaverse eligibility? Follow Mocaverse for more information on the perks and eligibility details.
Source NFT Plazas