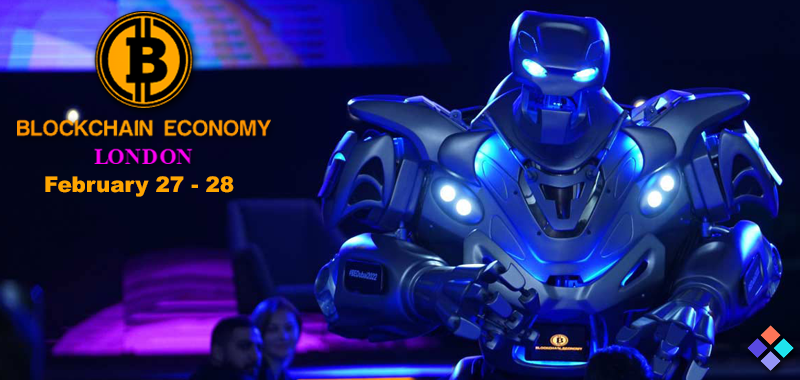 Over in the beating heart of the World's financial capital, the biggest blockchain event in the history of the UK will soon take center stage. As a result, NFT Plazas will join the Blockchain Economy Summit on the 6th leg of its journey as it heads to the historic city of London.
Coming in hot on February 27-28, the awe-inspiring event will grace the magnificent 'Magazine London' event space, located in the illustrious Greenwich district of London. Therefore, bringing some of the biggest names from the blockchain industry to discuss the economic impact of the formidable technology.
"London has already proved itself in terms of economic and financial value. The attraction of crypto companies will increase substantially as the UK government is working towards a blockchain-based economy. This is a colossal opportunity to showcase the strengths of the blockchain & crypto platform" – Blockchain Economy Summit General Manager, Servi Aman
World Leading Blockchain Experts Take the Stage
To mark this auspicious occasion, a huge number of industry heavyweights will grace the event to discuss the latest developments in the blockchain industry. As such, taking on such high-profile topics as NFTs, the Metaverse, an Web3 applications, as well as the general crypto industry at large.
All in all, the Blockchain Economy Summit will feature well over 3000 individual attendees from more than 65 different countries, each providing their own take on the crypto market as it stands today, and how it will look in the near future.
In attendance, crypto fans can witness the likes of world leading financial commentator, Victoria Scholar, OKX Managing Director, Lennix Lai, UK Member of Parliament, Dr Lisa Cameron, Bitboy founder, Ben Armstrong, among many others. All of which, will offer valuable insights into the Web3 world, and impart the vital knowledge required to make an impact in the industry.
Take a look at the full list of speakers >> Here
How to Get Involved
Those looking to become a key player within the quickly evolving blockchain space can acquire one of two levels of access pass. The first, dubbed the 'Standard' ticket will provide access to 2 days of speeches, panels, and interviews, as well as networking opportunities and free drinks. To supercharge their experience however, attendees can opt for the 'VIP' pass, which will add a special dinner and lunch into the mix, as well as a chance to network on a wholly individual level.
Purchase a Ticket >> Here
Find out more about Blockchain Economy Summit >> Here
Source NFT Plazas