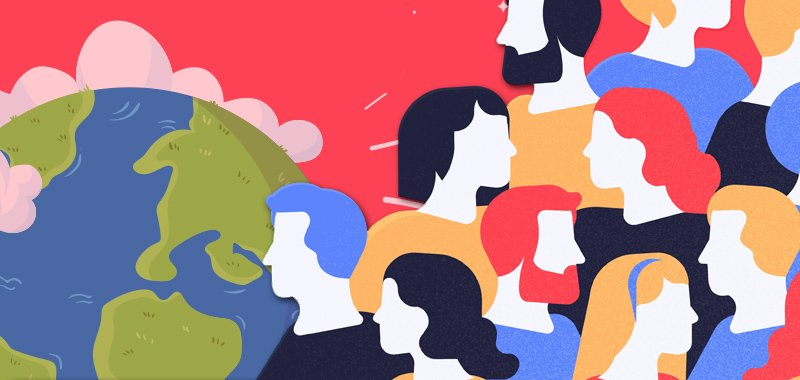 The mystical realm of NFTs has quickly become oversaturated, with artists, businesses, and enthusiasts all vying for a piece of the virtual pie. Standing out in such a rapidly evolving industry can be a formidable task, but building and maintaining an authentic community is a great way to set your project apart.
How can you build the community of your dreams, you ask?
NFT marketing is the amalgamation of the digital marketing strategies we all know and love and the modern Web3 tools we now have at our disposal. There are many NFT marketing strategies available for you to put your spin on and present your NFT project in the best light to your predetermined audience.
Why is Community so Important?
The NFT market is still in its early days, but many projects and platforms are already fighting for attention. With so many significant NFT projects dominating the space, standing out from the crowd and building a strong community for your project is essential. A loyal community can provide support and feedback, act as reliable ambassadors, and ultimately become potential investors for your NFT project.
It's crucial to consider essential marketing factors like where your target audience spends their time online before you start spending your resources. Social media platforms are valuable channels where you establish and maintain your community, and it's important to remember that not all platforms are created equal.
Use this checklist before you start marketing your NFT project:
Who is my target audience?
How does my NFT project provide value/utility to my audience?
Where does my audience spend the most time online?
Do I have a sound marketing strategy?
What are my goals for this NFT project?
Planning and strategizing are crucial parts of any campaign, so make sure you spend enough time researching and slotting in an air-tight NFT marketing strategy to help you navigate the creation of your online community. A lack of community, planning, and effective marketing can cost you the authenticity and credibility of your entire project – so let's delve into some tips that will help you on this mission.
5 Best Marketing Tips to Build Your Community
Now that you understand why building a reasonable community for your project is essential, let's debunk some marketing tips that have aided NFT projects in establishing authentic communities.
1. Focus on a specific niche community and build up your brand within the niche
The NFT industry is still relatively new, meaning there are plenty of opportunities for you to become a pioneer within your project's niche. By focusing on a specific group or interests, you can better understand and satisfy their needs and wants to build a relationship with them.
This will help you tell your story by creating content that resonates with your target audience and enable you to establish a credible reputation within your specific niche.
2. Engage with community-related hashtags on Twitter
By utilizing relevant and niche hashtags, you can increase your tweets' reach and join pertinent conversations that are already taking place. This is a great way to get noticed by potential investors and followers who may be interested in your NFT project.
Beyond this, maintaining an active profile, engaging with community members, and posting your unique content will interest the bountiful NFT audience on Twitter.
3. Create valuable content for your community with a blog
A blog is a great way to establish yourself as a thought leader within your industry. Creating valuable and shareable blog content can attract new members to your community while also providing value to existing members. This will help you build trust and credibility, two essential factors in any project's success.
Your blog content can range from creative to educational, cultivating a hub for your community to learn more about you, the NFT space, news and events, and anything else you can and want to write about – your imagination is your only limit.
4. List your Discord server in Discord directories
Discord is one of the gaming and crypto communities' most popular messaging platforms. By listing your server in relevant Discord directories, you can attract new members interested in joining your active and engaged NFT community.
This is a great way to grow organically and reach new members who may not be active on other social media platforms. Additionally, you can use Discord bots to automate tasks like greeting new members, posting updates and announcements, and moderating conversations.
5. Contribute with guest posts to different websites
Writing guest posts for other websites and blogs is a great way to get your name and your project's name out while simultaneously building credibility. Make sure to only contribute to reputable sites relevant to your industry to ensure maximum impact. You can increase the visibility of your NFT project and attract a passionate, engaged, and informed community.
These solid tips can help ensure the success of any project, so make sure to put in the time and effort required to build a strong foundation for your project by prioritizing your community and conveying your message to stimulate attention and action from the members.
Setting Your Project Apart
Creating and minting NFTs is relatively straightforward, but going above and beyond with your creative and transparent marketing strategy will set your project apart in the oversaturated market. Remember, authenticity breeds authenticity, so value and respect the people interested in your NFT project by fostering a genuine relationship with them and letting the rest happen organically.
Your marketing approach strategically echoes your project into channels to be discovered by individuals interested in finding new NFTs. Communicating a calculated, transparent, and creative message will attract community members who value your project based on its uniqueness, thereby establishing an active community that will remain.
Source NFT Plazas